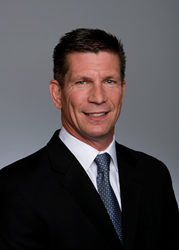 Aurora, COLO USA (PRWEB) January 09, 2015
This week, chief executive officer William Graebel SGMS has announced the appointment of Ron Dunlap PhD to chief operating officer for Graebel Companies, Inc. The announcement was made to the management and senior executive teams that assembled from the Company's centers located around the globe for the annual Leadership Conference held at the world headquarters in Aurora, Colorado USA.
Graebel remarked, "Our global relocation company has entered an exciting new era that will bring industry-first innovations, value-added services and our continued global expansion on six continents. In the six years since Ron Dunlap joined my team, whatever the objective and no matter its complexity, he has excelled in surpassing every goal. From the establishment and oversight of the international operations' excellence team, the restructure of our global vendor management group, to the introduction and institutionalization of the Net Promoter Score and System™ (NPS) at Graebel, he has built teams while analyzing and modernizing processes and programs for our clients. This has kept us far ahead of the curve in our industry; and ultimately, has contributed to our year-over-year organic and new business growth with our Global 100 and Fortune 500 clients, respected industry leaders in the Americas, EMEA and APAC regions. It is with tremendous admiration and respect that I am pleased to announce that Ron Dunlap is the Graebel Companies' first chief operating officer."
The Company's global relocation and mobility move management divisions that administer services for clients on six continents will now report to Dunlap. He will continue to head the technology-sector for the global relocation management firm, as its chief information officer.
From 2001 to 2008, Dunlap was with the third party management firm, Prudential, that was acquired by the Canadian-based company, Brookfield Relocation. There, he was vice president of quality prior to joining Graebel. Dunlap carries a doctorate in Experimental Psychology and Statistics from Texas Tech University.
About Graebel Companies, Inc.
Founded in 1950, Graebel Companies is a privately-held global organization that offers the full suite of employee and commercial office relocation, mobility management, workplace and consultative services for the Global 100 and Fortune 500. On-the-ground services are managed in 165 countries on six continents. The world headquarters is located in Aurora, Colorado USA with in-region centers throughout the Americas, APAC and EMEA regions. Known for its industry-first innovations, Graebel holds numerous quality and security credentials, and has earned accolades from its clients and from within its industry for its best-in-practice quality and market intelligence initiatives. To learn more visit: http://www.graebel.com
# # #