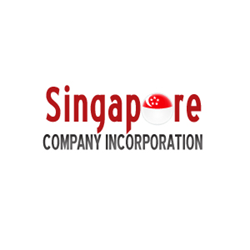 the most important attraction remains the city-state's one-tier territorial tax system with a fixed rate of 17 percent
Singapore (PRWEB) January 09, 2015
In what can be termed as a very timely publication, Singaporecompanyincorporation.sg (SCI), a popular local website for company incorporation and work visas services, has come up with a new guide tilted – Corporate tax benefits for Singapore companies.
"To be head-quartered in Singapore via a subsidiary or a holding company has many distinct advantages for a foreign company. It gets access to cheap labour and attractive emerging markets of the region; as well as benefit from the country's excellent infrastructure and policies enabling the ease of doing business. But the most important attraction remains the city-state's one-tier territorial tax system with a fixed rate of 17 percent, which exempts some qualifying foreign-sourced incomes from taxation namely dividends, branch profits, service income. That's why we have come up with this guide, which we hope will become the one-stop reference to all entrepreneurs in Singapore," said Cheryl Lee, manager at Singaporecompanyincorporation.sg, while introducing her company's new publication.
Moreover, SCI's new guide also shares tips on how to avoid double taxation for Singapore-based companies. "Sometimes foreign income of a Singapore tax resident company may be subject to taxation twice – once overseas, and then a second time when the income is remitted into Singapore. To avoid this, companies can take advantage of a foreign tax credit (FTC) scheme; as well as the several avoidance of double taxation agreements [76 full and eight limited treaties] that Singapore has signed with various countries and regions," added Lee.
Another unique benefit that companies in Singapore enjoy is the country's group relief system for loss transfer, which permits transfer of current year not utilised losses, donations, and unabsorbed capital allowances within group companies.
Aside, there are several schemes that Singapore companies can take advantage of to ensure that the effective tax payable come out to be much less than 17 percent. One such is the Start-up Tax Exemption Scheme (SUTE) under which the newly-incorporated qualifying companies are given tax exemptions on normal chargeable income of up to S$300,000 for each of the first three consecutive years of operation.
Also, there is the Corporate Income Tax (CIT) rebate introduced in 2013, for years of assessment 2013, 2014 and 2015. Under this scheme a 30 percent tax relief, up to an annual cap on S$30,000, is granted to all Singapore-incorporated companies.
Other notable schemes for Singapore companies, as detailed in the guide, include the Merger and Acquisition Allowance scheme aimed at progressive restructuring of the country's economy by providing an allowance of 5 percent of the value of acquisition, subject to a maximum of S$5 million for each year of assessment.
"Finally, the corporate sector in Singapore can benefit from the Pioneer Incentive scheme, International/Regional Headquarters Award, Development and Expansion Incentive, Finance & Treasury Centre (FTC) Tax Incentive, and Integrated Investment Allowance (IIA)," concluded Lee.
-END -
Please click here to view the full guide
About SingaporeCompanyIncorporation.sg:
SingaporeCompanyIncorporation.sg is a portal for entrepreneurs and professionals who want to have a presence in Singapore. It is also a provider of company incorporation, as well as the related taxation and relocation services in Singapore.
80 Playfair Road
Singapore 367998
65 6850 5280
info(at)singaporecompanyincorporation(dot)sg
http://www.singaporecompanyincorporation.sg