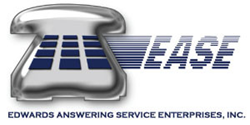 We look forward to serving you in 2015 and beyond!
New York, NY (PRWEB) January 09, 2015
If keeping your clients information secure is a high priority for your business, EASE may have an affordable solution that can help efficiently manage call flow. In order to find the best secure text messaging services, it's absolutely essential to work with a reputable company that has a solid track record. Many medical facilities and other patient, or client focused businesses have certain governmental regulations to adhere to when it comes to protecting their client's information.
Secure messaging was created in order to keep private health information (PHI) secure, and to help meet the standards required by HIPAA/HITECH laws. Although it's important to note, this unique service isn't limited exclusively to the medical field, but can be beneficial to all types of organizations. Edwards has been in business for over 60 years and has an excellent reputation built on quality. They are family owned, the company has a caring staff devoted to providing the best customer service experience available.
According to the company, trained professionals will gather all pertinent client information and notify the appropriate staff or department when a secure message is available. In retrieving the message, staff would simply log into the companies propriety server. The client's information will never actually leave the server in order to comply with regulations and keep client information highly secure.
Text messages can be sent to the appropriate staff or department which will contain a link that will take them directly to the server to retrieve the message. This simple yet sophisticated service is available on Android and Apple Devices, as well as Blackberrys that run an OS 6 or higher.
In many cases this unique service can offer more flexibility to businesses, being able to receive secure messaging remotely. The company has an excellent reputation with their other services as well, such as live phone answering, local phone numbers, database management, order entry, data entry, paging, voice mail, fax, email, appointment and reservation setting.
Business owners that are looking for innovative ways to be more efficient are encouraged to call for a no obligation consultation. The company has trained professionals that can help design a customized program and solution that will work best for your organization. Edwards works with clients nationally and can cater to large or small sized businesses. To learn more visit http://www.edwardsansweringservice.com or call the number located herein.
Contact Information:
Ron Wendus
sales(at)edwardsansweringservice(dot)com
1-800-606-3273