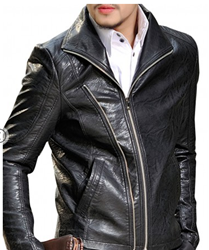 Men should be particular about details.
(PRWEB) January 11, 2015
Fecbek recently unveils a jacket collection of Look For The Men in Jackets at the end of the winter. From maxijackets to spencer jackets, the collection includes jackets for both working time and spare time. In order to appreciate their loyal customers at the end of the season, the items in the collection are available for affordable prices. Now, customers can buy jackets here at discounted prices, up to 50% off.
Fecbek provides full sizes of jackets according to European body parameters. The company selects fabrics with the features of softness, breathability, wrinkle resistance and water resistance. " You can find our jackets are well-fitting for any occasion." The designer says.
Fecbek is well- known for its craftsmanship. The group believes that men should be particular about details. The classic stand collar is of a very different type: neat and less pretentious, a reflection of one's character and personality. The perfect adaption to shape from stereo cutting on the shoulder is another advantage. The loose - fitting sleeve is comfortable with an element of youth. The tight workmanship at the bottom, stereo-cutting pocket design, retro buttons, and zip design are all fabulous. The special inner design is a guarantee of quality. The designers pay much attention to details, demonstrating men's pursuit of details.
The collection of Look For The Man in Jackets is a perfect balance between business and leisure with military and court elements. The company aims to help men to show the sense of confidence, fashion and youth. To find out more, please visit. http://www.fecbek.com/mens-jackets.
About Feckbek.com
Feecbek.com is a leading online retail and wholesale store specializing in selling clothing, shoes, bags, wedding and occasion dresses, cosplay, costumes and beauty products. With a wide selection of products at a low price, the company has been universally recognized for honesty, high efficiency and thoughtful services; it has built a long-term relationship with many customers.
For more information, please visit http://www.fecbek.com/.