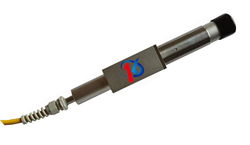 (PRWEB) January 09, 2015
Recently, Dr. Liu, CEO of DK Photonics has had a interview with a local newspaper from Shenzen, China. The CEO introduces DK Photonics's corporate culture and development strategy.
According to Dr. Liu, DK Photonics has developed in a rapid manner with its performance increasing dozens of times every year since 2011. DK Photonics relies on one word to achieve such a rapid growth: Quality is the foundation of survival; integrity is the cornerstone of development. It is predicted that sound performance will be further realized in the years ahead.
Quality is the Foundation of Survival
The reason why DK Photonics can realize such a rapid development within a few years is closely related to its focus on product quality. "DK Photonics is mainly specialized in providing customer with optical passive components of various encapsulated forms,such as fiber optic circulator, Polarization Beam Combiner/Splitter(PBC/PBS). In terms of optical passive components ,especially high power isolator area of this competitive market, product quality is the only and key element for survival. Everything will be merely an empty talk if the quality of product cannot be guaranteed." Dr. Liu said, "Therefore, In DK Photonics, the product quality is regarded as the foundation of long-term development, or it is even viewed as the dignity of our company."
DK Photonics always adheres to the philosophy of "producing the best product". Although the product quality was unsatisfied at the very beginning, DK Photonics led his team to actively find an effective scheme to improve the product quality. After repeated exploration and improvement in one year, DK Photonics has set up a unique platform for development, design and encapsulation. Finally, the stability and consistency of our product for shipment has been guaranteed, wining the client's recognition as a result.
Integrity is the cornerstone of development
In addition to taking the reliable quality of product as the foundation for keeping a foothold in the market, another magic key of DK Photonics to development is being integrity.
"I ask each of my employees to be integrity, especially those who directly communicate with the clients. The philosophy of being honest and doing more practical work has reflected the corporate culture of DK Photonics," the outspoken Dr.Liu said, "We only promise to the clients on the things that we can do, if we are not sure or we can't do, we will talk to the client directly instead of boasting about ourselves. Many people will have to pay a lot or even heavy costs for the lie they told before. So, we would rather tell the truth at the very beginning than resulting in such a situation."
He even points out that in China, to run a business is to learn to be a man. If one does not have good character nor right attitude to do business, it's difficult to do something well. Therefore, in terms of employment, DK Photonics attaches much importance to the character and attitude of an employee on working. Mr.Liu suggests that one has limited ability, but the insufficient ability of one person can be complemented by the ability of others or even by the whole team. However, if someone's character or his attitude to work is not right enough, it cannot be complemented by others. Besides, the stronger ability of this person has, the greater damage will be caused to the enterprise or even the whole society. Thus, character and attitude are more important than ability.
DK Photonics, a team of integrity, has already won the client's recognition and favor in the industry. We sincerely hope that they can maintain a strong development momentum in the years ahead.
DK Photonics Technology Limited
7/F, Building C, Qinghu Technology Park
Qingxiang Rd, Longhua New District
Shenzhen, Guangdong, China
Tel: +86-0755-36820366
Fax: +86-0755-26746512
E-mail: info(at)dkphotonics(dot)com
Website http://www.dkphotonics.com/