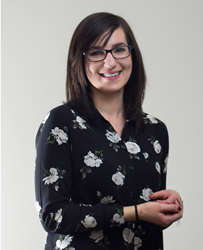 Alex says: "I'm looking forward to providing high quality, evidence-based advice to customers to help them make informed decisions regarding their lifestyle and encourage healthy choices."
(PRWEB UK) 12 January 2015
Guernsey-based nutritional supplements company Simply Supplements™ announced today that nutritionist Alexandra Rood will be joining the company this week to provide nutritional information, health advice and practical information about dietary supplements.
Simply Supplements Customer Service Manager Natalie Williams says: "We are happy to have Alexandra as part of our team, and her skills and knowledge will no doubt be invaluable to us."
Alexandra has a master's degree in Nutritional Science from the University of Nottingham, and brings with her up-to-date knowledge about nutrition and health. Alexandra's work will focus on nutritional information and health tips, as well as providing practical advice for incorporating healthy habits into your lifestyle. Alex will also be available to answer customer's queries about all aspects of health and nutrition, including the best way to include nutritional supplements into a balanced diet.
Alex says: "I'm looking forward to providing high quality, evidence-based advice to customers to help them make informed decisions regarding their lifestyle and encourage healthy choices."
Alex's work will be a valuable contribution to the Simply Supplements brand, and her specialist knowledge and skills will help to improve the general customer experience, and allow us to make informed recommendations about customer's health.
About Simply Supplements
Simply Supplements was established over ten years ago with a desire to provide a range of high-quality nutritional supplements at great value for money. Over the past decade, the brand has grown to become an industry leader supplying customers all around the world, with local sites in France and Spain and a view to expand even further.