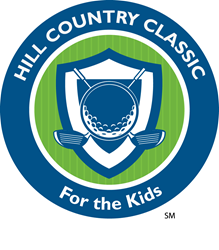 Clearwater, FL (PRWEB) January 09, 2015
Building on its partnership from 2014, AmeriLife, the nation's premier annuity, life and health insurance marketing organization, announced it will partner with the Hill Country Classic again as the event's Presenting Sponsor in 2015.
In 2014, AmeriLife helped to raise the bar for the annual Hill Country Classic event, which moved from its traditional Texas location to Clearwater, Florida. Donating more than $50,000 to last year's Hill Country Classic charity golf tournament, AmeriLife is proud to have had a hand in raising $250,000 for Kidz1stFund, a research and awareness group established by Florida State University football coach, Jimbo Fisher, and his wife Candi, dedicated to eliminating childhood diseases, including Fanconi Anemia.
"AmeriLife is thrilled to be a part of the 2015 Hill Country Classic event, raising the bar even more when it comes to the event experience and the amount of money raised to benefit this year's charities," said AmeriLife CEO, Timothy O. North. "The charity golf tournament is a great way to bring people together in support of a worthy cause, and I'm confident that the 2015 event will be a huge success!"
Beyond AmeriLife's monetary donation, the company's Marketing Communications division is partnering with the Hill Country Classic to help provide marketing, design and production support again for the 2015 event, including the event website, eBlasts, invitations, programs, and signage for the event. The company also expects to provide volunteer support again in 2015.
Led by AmeriLife's Director of Marketing Support and Product Development, Billy Hill, and his wife, Karon, the Hill Country Classic charity golf tournament features an insurance regulatory roundtable discussion, as well as a dinner and silent auction to raise money for a carefully selected charity that fits the event's mission of being 'for the kids.' The 2015 benefiting charity for the event will be announced as the event nears.
Scheduled for May 20-21, 2015 at the Safety Harbor Resort & Spa with golf at the East Lake Woodlands Country Club, next year's event will build on the success of the 2014 event and be hosted in the Tampa Bay area again. Visit http://www.HillCountryClassic.org for additional information and sponsorship opportunities, or email Info@HillCountryClassic.org.
About AmeriLife
AmeriLife is the nation's premier insurance marketing group. Founded in 1971, AmeriLife represents more than 30 national insurance carriers, has 15 individual national marketing organizations, 33 career agency branch locations and works with thousands of independent insurance agents across the country.
For additional information about AmeriLife or its community involvement, please contact AmeriLife Marketing Communications at Media@AmeriLife.com. For additional information regarding the Hill Country Classic, please call Billy Hill at 727-683-1198.