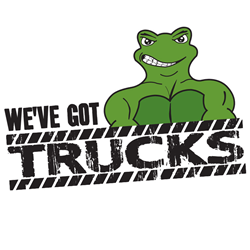 We'll make it easier to buy from us than your local dealer; we'll deliver it to your doorstep.
(PRWEB) January 12, 2015
Preston Ford is fresh off their huge year in 2014. They managed to rank #1 in the Washington DC Region for the year by over 200 units, #5 in the Country for the month of December, and #72 in the Nation for the year out of 3,300 Ford Dealers nationwide. It is truly a remarkable feat for a Ford Dealership located in a town of approximately 700 people!
So, now that Preston Ford has accomplished their Mission Possible 2 Goals they are ready to focus on the surplus of new and used vehicles; specifically 2014 Ford F-150's. Everyone has gone crazy over the new, aluminum bodied F-150, and rightfully so; however, the 2014 F-150 is still a bestselling truck and has better discounts now more than ever!
At the Preston Ford Dealer near Salisbury, MD, and Dover, DE, they have overstocked tons of these 2014 F-150's. In fact they have over three hundred of them as of the 1st of the year! This is a huge number, which is easily the most on the Eastern Shore Peninsula of Maryland and Delaware, but quite possibly the most of any Ford Dealer East of the Mississippi River! So, while other Ford Dealers around the country are running out of 2014's, the Preston Ford Dealer of Maryland will have plenty of 2014 F-150's for sale at hugely discounted rates. Preston Ford is advertising their 2014 F-150's at the unbelievable price of $17,995.
Now, new Ford buyers don't have to be from the Eastern Shore to receive this great deal. Preston Ford will deliver any vehicle to you because their prices include delivery! No matter where you live in the United States, they will deliver the car right to your front door, nearly eliminating the need for you to make the trip into their dealership. Preston Automotive Group Vice President, David Wilson Jr., says, "We'll make it easier to buy from us than your local dealer; we'll deliver it to your doorstep." It's truly something that sets Preston Ford apart from other Ford Dealers. And with 2014 Ford F-150's starting at $17,995, it would be difficult for any dealer in the Country to beat that deal and have a larger inventory.
About Preston Automotive Group
Preston Automotive Group serves the Delaware, Maryland, Virginia and Pennsylvania areas with Ford, Lincoln, Mazda, Hyundai, and Nissan brands. The auto group carries the largest selection of new and used cars and trucks. Additionally, the dealership services all makes and models, both imported and domestic cars with ASE certified and factory trained technicians. To further serve your automotive needs the Preston Automotive Group is also home to three auto body shops conveniently located around Delmarva in Preston, Cambridge, and the newest facility in Snow Hill, Maryland. Recently Preston Automotive Group added new Ford and Lincoln locations in Georgetown and Lewes, Delaware.