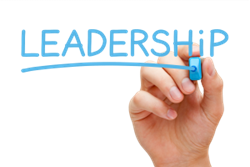 A business owner that learns how to be a better leader will see increased productivity and loyalty within the company.
(PRWEB) January 09, 2015
Capital Solutions Bancorp, a working capital funding firm, has just released a new blog titled "How to be a Better Leader." The article lists 10 ways that business owners can improve their leadership style to reap the benefits of a happy, engaged workforce. The blog can be seen here.
The benefits of great leadership
Managers and owners pend a tremendous amount of time thinking about so many other aspects of their businesses: clients, accounts,financing, inventory, and more. But there is one thing they should be focusing on much more -- being a great leader. Great leadership produces a number of tangible positive results for businesses, including:

Greater productivity
Lower employee turnover
Increased employee buy-in
Greater synchronicity and fewer redundancies
Lower theft and loss rates
Better reputation
How to Be a Better Leader
Following these 10 tips can help managers and owners become more effective leaders in any industry. These tips are designed to help leaders keep their teams motivated, productive and focused -- focusing on employee strengths and easily bringing out the best in every staff member.
1. Get in the Trenches -- By lending a hand to employees at all levels of the organization, managers will gain more respect for what lower-level staff members do as well as earn their respect in return.
2. Hire the best people and then brag about how great they are -- Humility is a great tool to get people on the manager's side. Plus, hiring the best and brightest is always a good plan for any business.
3. Admit mistakes -- Mistakes are learning experiences. Admitting to mistakes expresses to employees that no one is infallible and opens up the ability for them to enhance their creativity. Fear of making mistakes is a powerful creativity killer.
4. Be generous with compliments and stingy with complaints -- Encouragement helps build the motivation people need to do their best. When criticism is necessary, always condemn the behavior, not the person.
5. Never micromanage -- Employees resent a lack of autonomy, and paying someone to do a job that the manager is overseeing constantly is a waste of time and money.
6. Give credit where credit is due -- Always congratulate employees when the company meets a goal.
7. Set the right example -- Employees will instinctively copy their leader's behavior. Always act with positivity, confidence, and focus.
8. Develop a personal relationship -- Get to know employees on a personal level. It's easy to do and increases loyalty.
9. Help employees grow -- Eliminate burnout by helping employees learn new skills they can use on and off the job.
10. Be trustworthy -- Act ethically and with integrity and employees will too. Make it apparent that anyone in the company that does not will be let go.
About Capital Solutions Bancorp
Capital Solutions Bancorp provides working capital funding to businesses every day.For more information, call Capital Solutions Bancorp today at 800-499-6179 or visit http://www.capitalsolutionsbancorp.com.