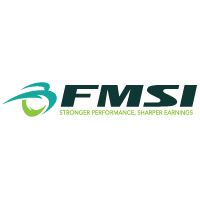 Alpharetta, GA (PRWEB) January 13, 2015
FMSI, a leading workforce optimization solution provider for banks and credit unions, announced today the two finalists for its 2014 Operational Excellence Award. FMSI's Operational Excellence Award recognizes the "best of the best" amongst its client base, including financial institutions all across North America.
This year's finalist includes Fort Knox Federal Credit Union out of Radcliff, KY and Equity Bank out of Wichita, KS. Both institutions exhibited excellence across their operations. The winner of the 2014 FMSI Operational Excellence Award will be selected by the FMSI executive committee by the end of January, with the winner being announced in FMSI's February eNewsletter.
"Stronger performance and sharper earnings result from institutions like Fort Knox Federal Credit Union and Equity Bank effectively implementing successful programs, and it starts at the top," says W. Michael Scott, the President/CEO of FMSI. "We are most impressed with both their commitments to operational excellence and are honored to have them as our two finalists for this year's award."
About FMSI
Located in Atlanta, GA and established in 1990, FMSI provides easy-to-use, yet sophisticated, software-as-a-service solutions, including: Omnix Staff Scheduler™, Omnix Interactive Dashboard™, Omnix Performance Analytics™, and Omnix Lobby Tracker™. FMSI's smart scheduling application gives banks and credit unions the ability to optimally schedule their team throughout the branch network and to manage staff through easy to read color graphics, online interactive dashboards, and succinct management reports. FMSI provides performance management information exclusively to financial institutions of all sizes, including a workforce optimization comparative data benchmarking report that allows clients to see where they rank amongst their industry peers. Visit the company's website at http://www.fmsi.com or call 877.887.3022 to schedule a complimentary online demonstration of any of our products. You can also quickly estimate your savings with FMSI's Efficiency Calculator at http://www.fmsi.com/calculator/