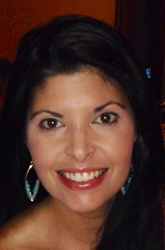 "The new role comes with new challenges and opportunities to continue learning and growing which is important to me."
Charlotte, NC (PRWEB) January 21, 2015
Moisture Loc has named Perrin Hedgepeth Vice President of Operations. Mrs. Hedgepeth joined the Moisture Loc team in 2012 where she served in Customer Service and Marketing. As part of the re-branding team, Hedgepeth was responsible for creating a more simplified and user friendly website that appealed to both contractors and residential customers. She can also be credited for identifying ways to streamline procedures for customer response time and customer service.
With over 10 years of experience in various aspects of the residential construction industry, Hedgepeth is proficient communicating with homeowners as well as builders and contractors. Moisture Loc, a 20 + year, locally owned company, specializes in sealed crawl space systems, foundation repair, and basement and crawlspace waterproofing solutions. The Moisture Loc team is trained to identify various water intrusion issues that could lead to mold, mildew, structural damage, etc., and present water management solutions for residential and commercial structures.
"Water damage can affect the air quality," Hedgepeth explained. "Home owners have become more aware – and concerned about the air their families are breathing. It is rewarding to be able to offer a solution and put their minds at ease."
The Queens University graduate grew up in Charlotte and has seen a lot of growth in and around the Queen City.
"The housing market has gotten better since the Great Recession," she said. "People have more confidence in the market. They're buying new homes and renovating older homes. It is great to see this growth in Charlotte again."
As the VP of Operations, Hedgepeth will focus on incorporating technology into internal processes to ensure that builders and homeowners have a hassle-free experience. "The new role comes with new challenges and opportunities to continue learning and growing which is important to me." said Hedgepeth.
Hedgepeth and her husband have a 3-year old son and enjoy college football. They are huge Clemson fans, and attend as many games as possible.
"We won't hold that against her," joked Moisture Loc's owner, Doug Doggett. "In all seriousness, Perrin has been a tremendous asset to this company due to her experience in the construction industry. Her ability to work with the residential sector is just as impressive on the commercial side. As a result of our growth in just a few years, and because we're poised for more growth in 2015, it became necessary to appoint Perrin to an elevated role where she can have a greater impact on the entire company."