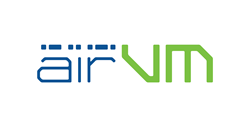 The AirVM vCloud Director portal is a perfect fit for our needs.
Ottawa, Canada (PRWEB) January 12, 2015
AirVM, a global cloud enablement software company, today announced that Global Access Internet Services GmbH, a Munich, German based VMware vCloud Air Network Service Provider, selected AirVM's AirSembly cloud marketplace platform to dramatically accelerate and simplify the sale of VMware vCloud Director and vSphere based cloud services to their partner network and direct customers.
AirSembly is an award-winning cloud commercialization portal that makes it incredibly simple for service providers and software companies to sell, provision, manage, and bill for all types of cloud services, through any type of distribution model. AirSembly has a marketplace storefront for creating, white-label customizing, and quoting cloud services; provisioning and management tools for cloud services automation, tracking & reporting; and automated billing and invoicing for each level in the sales channel, for all types of cloud services.
Global Access was looking for a single portal that was easy-to-use and channel-ready for their marketing & sales teams, allowing them to sell direct or through partners. They found this in AirSembly which was purpose-built for service providers offering cloud services through multi-tier channels. Global Access also needed flexible billing support for their customers including post-paid and pre-paid credit card support – this is achieved with billing and chargeback capability in AirSembly's platform.
For Global Access, building their own portal interface for VMware vCloud Director was something the company was not interested in. "With VMware vCD 5.6, the only way to access new features such as virtual machine monitoring is through a 3rd party portal. The AirSembly vCD portal makes this possible for us and also helps us to offer new cloud services to our customers," says Manfred Kessler, CEO of Global Access. "The AirVM vCD portal is a perfect fit for our needs. Now for the first time our sales force can sell Infrastructure-as-a-Service from a self-service easy-to-use portal."
"Our work with Global Access is a great example of like-minded people working well together. The Global Access team are experienced VMware operators and know the pressures of keeping up with customer demand" said Joshua Vautour, CEO of AirVM. "AirSembly has helped solve a number of challenges for Global Access including their desire to offer a self-service portal for their customers to improve utilization and efficiencies with VMware and other third party services. We look forward to continuing to build our relationship with Global Access and supporting them with additional cloud platform capabilities that will drive growth for their business."
Interested parties can view a live demo of the AirSembly cloud marketplace platform at VMware Partner Exchange 2015 at AirVM's booth #538. AirVM is a gold sponsor at VMware PEX 2015 which is taking place at San Francisco's Moscone Center Feb 3-5.
About AirVM
AirVM is the world's leading cloud enablement software company. We build software that makes it incredibly simple for our solution providers, software companies and multi-tier channels to sell, brand, customize, manage and bill for their cloud services. Our company leads the global industry as the only cloud platform capable of supporting all aspects of cloud business sold through traditional multi-tier distribution as well as direct to end customer models. Thousands of resellers and customers have processed millions of transactions through the AirVM platform and hosted service. AirVM is a privately held company based in Ottawa, Ontario, Canada. For more information, please visit http://www.airvm.com and follow us @AirVM.
About Global Access Internet Services GmbH
Global Access (GA) is a leading innovative cloud & data center network made & serviced in Germany - built to 'Empower Your Vision'. Established in 96', Global Access has continuously invested in the latest technology & security standards (ISO & BSI 27001, ISO 9001) making it the first German service provider to have BSI (The German Federal Office for Information Security) certified Cloud services & the highest security certifications. The security and compliance focused company provides high-performance, highly available, BSI and ISO certified cloud services for companies internationally. GA operates multiple high-availability data centers in Germany, realizing outsourcing projects and providing virtualization, storage and backup solutions.
GA has worked with many Fortune 500 companies, leading global IT providers and exceptional regular customers over decades. The company is headquartered in Munich, Germany, is also privately held and can be found online at http://www.global.de.