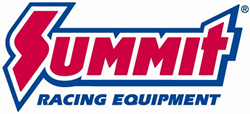 Tallmadge, OH (PRWEB) January 16, 2015
Dorman replacement Transmission Electro-Hydraulic Control Modules – These modules can quickly cure a significant amount of transmission issues and, since they're programmed using the latest calibrations to match the vehicle's VIN, they eliminate a trip to the dealer.
Moisture, dirt, and debris can enter the electro-hydraulic control module in modern GM automatic transmissions. If that happens, vehicle owners may have trouble getting the transmission in and out of gear, or begin to notice rough shifts. Dorman fully remanufactures the control modules to like-new condition. Every gasket, grommet, and seal is replaced. They're simulator-tested to ensure reliability and durability. The units udrop right in place without any modifications.
The applications include late-model GM 6 speed automatic transmissions:

2007-10 GM 6T70
2010-12 GM 6T40, 6T45
2010-13 GM 6L45, 6L50, 6L80, 6L90
2007-13 GM 6L50, 6L80, 6L90
See the Dorman Transmission Electro-Hydraulic Control Modules at Summit Racing
Summit Racing Equipment
http://www.SummitRacing.com
1-800-230-3030