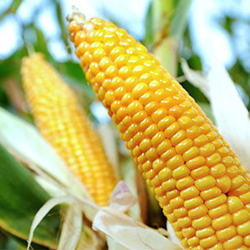 Wright & Schulte LLC is offering free legal consultations to commercial corn growers, harvesters and sellers who were financially harmed by Syngenta's actions. Call 1-800-399-0795 or visit www.yourlegalhelp.com
Columbus, OH (PRWEB) January 12, 2015
Wright & Schulte LLC reports that more than 30 Ohio farmers have filed Syngenta GMO corn seed lawsuits over Syngenta AG shipping genetically modified seed (GMO) to China which rejected the bioengineered corn product. The Columbus Dispatch reported that the farmers join hundreds of others who are suing Syngenta over its decision to export its genetically modified Agrisure Viptera corn seed to China before receiving approval from that country. In late December, Syngenta announced it had received approval from China to export the Agrisure Viptera corn grain for food and feed use. According to The Columbus Dispatch, Syngenta's announcement will not stop the GMO corn seed lawsuits from proceeding because the farmers contend they have already suffered economic damages because of the company's actions and China's approval does not change their financial situation. The Syngenta lawsuits were filed on December 3 in the U.S. District Court, Southern District of Ohio but were transferred to the multidistrict litigation established for Syngenta lawsuits in Kansas.
[dispatch.com/content/stories/local/2015/01/06/farmers-unapproved-corn-seed-hurt-prices.html, January 6, 2015]
The firm continues to investigate Syngenta GMO corn seed lawsuits and Syngenta's actions that have purportedly caused financial harm to corn farmers nationwide. Wright & Schulte is offering free legal evaluations to corn drowers and manufacturers who believe they have sustained damages due to Syngenta's actions. To speak with one of the firms attorneys call 1-800-399-0795 or visit http://www.yourlegalhelp.com to submit an online form.
Wright & Schulte furher notes that, court records show, the Ohio farmers' GMO complaints were among the 168 potential tag-along complaints transferred, along with nine lawsuits, to the U.S. District Court, District of Kansas in December. The U.S. Judicial Panel on Multidistrict Litigation (JPML) consolidated all federally filed Syngenta GMO lawsuits for pretrial proceedings in the Kansas federal court. The panel found that the lawsuits have common questions of fact regarding Syngenta's decision to commercialize corn seed without ensuring that Chinese officials would approve the product for import into its country. The farmers, grain processors and exporters allege that they lost more than $1 billion after China banned the corn seed bioengineered by Syngenta to kill corn-eating insects. (In re: Syngenta AG MIR 162 Corn Litigation – MDL No. 2591).
[jpml.uscourts.gov/sites/jpml/files/MDL-2591-Initial_Transfer-12-14.pdf, December 11, 2014]
Syngenta GMO Corn Seed Lawsuits
The lawsuits in MDL 2591 allege that some farmers did not purchase Syngenta's GMO corn seed yet their corn products were contaminated due to cross-pollination occurring as Viptera corn pollen drifted to their nearby non-Viptera fields. One lawsuit filed on behalf of an Ohio farmer alleges that the farmer did not purchase Syngenta's GMO corn seed yet his farmland, farming equipment, storage facilities, harvesting equipment, and transportation facilities and equipment were contaminated. The GMO complaint purports that farmers continue to be harmed by the cross-pollination and contamination of their corn crops with Syngenta's seed and from the "continued decrease in price for U.S. corn from the loss of demand from export partners." (2:14-cv-02534)
Corn Farmers and businesses that allegedly incurred financial damages due to Syngenta's practices in regards to Agrisure Viptera may be entitled to compensation for their losses. Wright & Schulte LLC is offering free legal consultations to any commercial corn grower, harvester or seller who incurred significant financial harm due to China's rejection of U.S. corn shipments. For more information on filing a Syngenta GMO corn seed lawsuit, or to arrange for a free legal review, please visit yourlegalhelp.com.
The National Grain & Feed Association (NGFA) estimated that up to $2.9 billion in economic losses have been sustained in the U.S. corn, distiller grains and soy sectors due to China's "zero tolerance" policy of Syngenta's Agrisure Viptera MIR 162 corn technology. The Washington, D.C.-based organization said the impact of China's rejection of the bioengineered seed provides a "case study" on the consequences of commercializing crops before receiving approval from foreign countries with a "zero-tolerance policy for the presence of unapproved biotech-enhanced traits." The NGFA noted that the U.S. Department of Agriculture (USDA) projected that the United States would be the principal corn exporter to China in the 2013-2014 marketing year by an estimated 7 million metric tons. However, U.S. exporters reported to the NGFA that export shipments have amounted to only 1.23 million metric tons as of April 2014.
[ngfa.org/2014/04/21/ngfa-estimates-up-to-2-9-billion-loss-to-u-s-corn-soy-in-aftermath-of-trade-disruption-with-china-over-detection-of-unapproved-syngenta-agrisure-viptera-mir-162-corn-2/, April 16, 2014]
About Wright & Schulte LLC
Wright & Schulte LLC, an experienced personal injury firm, is dedicated to the belief that America's legal system should work for the people. Every day, the attorneys of Wright & Schulte LLC stand up for the rights of people who have been injured or wronged and fight tirelessly to ensure that even the world's most powerful corporations take responsibility for their actions. If you're looking for a law firm that will guarantee the aggressive and personal representation you deserve, please do not hesitate to contact Wright & Schulte LLC today. Free Syngenta GMO corn seed lawsuit case evaluations are available through yourlegalhelp.com or by calling 1-800-399-0795.
Contact:
Wright & Schulte LLC
812 East National Road
Vandalia, Ohio 45377
1-800-399-0795
http://www.yourlegalhelp.com
Like us on Facebook
Follow us on Twitter
Join us on Google+