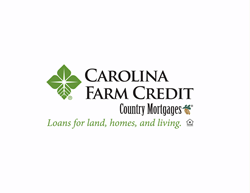 Statesville, NC (PRWEB) January 09, 2015
The Carolina Farm Credit Calendar Photo Contest is underway at carolinafarmcredit.com. Members, employees, and friends of Carolina Farm Credit can submit photos via the website until May 31, 2015.
Participants are encouraged to submit up to three photos that are taken within the Carolina Farm Credit 54 county territory. The top photos will be chosen as finalists and will be displayed for voting on the Carolina Farm Credit website later this year. The top three winners will receive cash prizes and will be featured in the 2016 Carolina Farm Credit photo calendar. See the Carolina Farm Credit website for a complete list of contest rules.
Click here to see the winners of the 2014 photo contest.
Carolina Farm Credit is a stockholder-owned cooperative providing financing to full and part-time farmers and agricultural-related businesses and also provides financing for the construction and purchase of homes in 54 counties through 36 branch offices. Other financial services available are credit life insurance, crop insurance, appraisal services, leasing programs and financial planning.
Carolina Farm Credit serves over 9,200 members with loans outstanding totaling more than $1.4 billion. The association's territory covers the western half of North Carolina, with branch offices located in Albemarle, Asheboro, Asheville, Boone, Browns Summit, Burnsville, Carthage, Concord, Conover, Ellerbe, Graham, Hendersonville, Hillsborough, Jefferson, Lenoir, Lexington, Lincolnton, Marshall, Mocksville, Monroe, Murphy, Pilot Mountain, Roxboro, Rural Hall, Salisbury, Shelby, Siler City, Sparta, Spindale, Statesville, Taylorsville, Wadesboro, Waynesville, Wilkesboro, Yadkinville, and Yanceyville.
Directors for Carolina Farm Credit are Mark A. Bray, Chairman, Lawsonville; L. Kim Starnes, Vice-Chairman, Salisbury; John M. Barnard, Statesville; E. Bernard Beck, Seagrove; W. Rex Bell, Statesville; David M. Coltrane, Pleasant Garden; Susie J. Gambill, Sparta; Joseph A. Lail, Shelby; Clark M. Newlin, Haw River; Thomas E. Porter, Jr., Concord; Tony L. Ragan, Sanford; D. Kaleb Rathbone, Waynesville; Lewis E. Smith, Lincolnton; Vickie N. Smitherman, East Bend; Dr. Alton Thompson, Summerfield