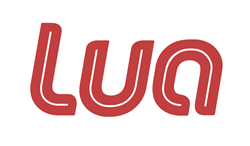 New York, NY (PRWEB) January 13, 2015
Lua, the mobile-first enterprise communications solution, today announced its acceptance into IBM's Global Entrepreneur program. The program allows innovative startups to help change the way the business world works with the guidance and support of IBM. Through the program, Lua gains access to IBM's comprehensive and rich network of resources to drive innovation, alongside an elite group of enterprise innovators.
"Lua is excited to join forces with such a universally respected tech giant as IBM, a company that has always been a forward thinker and leader in enterprise software and innovation," comments Michael DeFranco, CEO and Founder of Lua. "Being a part of IBM's Global Entrepreneur program will be invaluable as we strive to make communication smarter and more efficient for businesses and professionals globally."
Some of the main benefits that Lua is most excited about accessing are:

Watson, a cognitive technology with learning capabilities, opens up the potential for artificial intelligence and advanced automation to become a deeper part of Lua.
Bluemix, an implementation of IBM's Open Cloud Architecture, enables developers to quickly and efficiently build, deploy and manage the applications they create, and include them in the growing ecosystems of available runtime frameworks and services. Lua is excited for the increased support and visibility that will come from using Bluemix, and to grow with the already robust community that IBM has built.
As part of the Global Entrepreneur program, IBM provides access to its research community, as well as sales, marketing and technical assets. Members of the program will be able to utilize IBM's portfolio, including industry frameworks, take advantage of dedicated IBM project managers to assist in development, and tap into the more than eight million IT professionals from around the world that are part of the IBM developerWorks community.
About Lua
Founded in 2010 in New York City, Lua is the mobile-first communications solution for high-performance organizations. Lua offers an intuitive and cross-platform solution that includes a centralized corporate directory, a powerful messaging and calling system, unlimited file attachment storage and accountability across a team through essential ReadReport tracking and analysis.
Backed by investors including Abundance Partners, IA Ventures, Strauss Zelnick, Aaron Stone and John Maloney, Lua delivers a powerful, enterprise-grade coordination solution to teams across client services, mobile sales and events management, driving speed of action through easy, always-on communication. Lua also provides government-grade protection as a trusted vendor for the Department of Defense.
For more information, please visit: https://getlua.com/