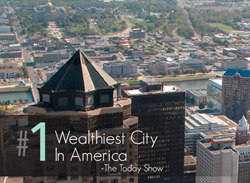 For the entrepreneur selling to an insurance-based enterprise customer, we offer connections and insight to that very customer through our unique focus.
(PRWEB) January 12, 2015
The Global Insurance Accelerator, a business accelerator focused on finding disruptive technologies for the insurance industry, has a limited number of spots available in its 2015 class for those who apply by the Jan. 15 deadline.
The insurance industry is faced with constant pressure to digitize its business models and processes and would like to be on the radar of more tech startup companies. The Global Insurance Accelerator was created to help provide a launch pad for entrepreneurs who can deliver breakthrough technology solutions.
Established by seven insurance companies with corporate headquarters in Greater Des Moines, the accelerator provides seed funding, mentoring by senior insurance professionals and, uniquely, a powerful introduction to insurance companies worldwide that are ready to buy.
"Our founding companies cover a wide spectrum of insurance products sold all over the world, which opens the door to the industry at a global scale, not just a certain segment or geographic region," Global Insurance Accelerator Managing Director Brian Hemesath, said. "For the entrepreneur solving problems in the insurance industry, we offer a jump start to grow their business because of our unique niche focus."
Next Big Market
Insurers know digital technologies are changing the fundamentals of the industry. A December 2014 Accenture Digital Innovation Survey of 141 C-Suite insurance executives worldwide reveals that large insurers are leading the way, with planned digital investments for the next three years averaging $56 million.
"Insurance is the perfect industry for the right start up to make a game-changing difference," Hemesath said. "Mobility, big data, analytics, social media collaboration, risk management – you name it and the industry is looking for new and innovative approaches."
Entrepreneurs with tech startup companies can apply online now to meet the Jan. 15, 2015 deadline. Six teams will be selected to receive $40,000 of seed funding in exchange for a small equity share in their companies.
Participants will be mentored by senior insurance industry professionals for 100 days, and then will demonstrate their products at the 2nd Annual Global Insurance Symposium in Des Moines, May 26-28, 2015. The symposium will be attended by hundreds of insurance professionals from around the world.
About the Global Insurance Accelerator
The Global Insurance Accelerator is backed by seven Des Moines-area insurance organizations: American Equity Investment Life Insurance Company, Delta Dental of Iowa, Farm Bureau Financial Services, Farmers Mutual Hail Insurance Company, Grinnell Mutual Reinsurance Company, The IMT Group and Principal Financial Group. The Global Insurance Accelerator is an initiative of the Greater Des Moines Partnership. For more information please visit http://globalinsuranceaccelerator.com/.
About the Greater Des Moines Partnership
The Greater Des Moines Partnership is the economic and community development organization serving Central Iowa, united to drive economic growth with one voice, one mission, and as one region. Together with 21 Affiliate Chambers of Commerce and 5,000 business members, the Partnership grows opportunity, creates jobs, and promotes the best place to build a business, a career, and a future. More information at https://www.desmoinesmetro.com/.