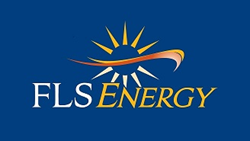 Asheville, N.C (PRWEB) January 12, 2015
FLS Energy has closed financing and begun construction on 42 megawatts of utility-scale solar farms across seven locations in North Carolina. The solar energy plants will produce approximately 64 million kilowatt hours of electricity per year or enough energy to power over 6000 average U.S. homes.
The portfolio of projects is being financed as a bundle and will be the first phase of an expected 200 megawatts to be constructed by FLS Energy in 2015. Four of the projects will be located within Duke Energy territory and three projects within Dominion North Carolina Power territory. The electricity generated by the solar energy systems will be acquired through 15 year power purchase agreements.
"To have a bundle of projects under construction this early in the year truly shows how our industry has matured in North Carolina," said Dale Freudenberger, CEO of FLS Energy. "We expect to have more than 300 construction workers on the ground in the month of January and that number is just a fraction of the jobs being created by the solar industry in our state."
About FLS Energy
FLS Energy is a full service solar energy provider that owns and operates a portfolio of solar energy assets throughout the U.S. Our development team takes a project from conception to commissioning and offers complete in-house system design, engineering, construction, financing and turnkey project development. FLS Energy's mission is to make solar mainstream. We are committed to building a scalable and sustainable business model that values the contributions of each of our employees while remaining good stewards of the world in which we live. For more information on FLS Energy, please visit http://www.flsenergy.com