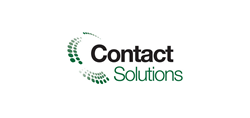 Reston, Va. (PRWEB) January 13, 2015
Contact Solutions, a leading provider of cloud-based customer care solutions improved by business intelligence, and Lopez Research will host a webinar, "Mobile Strategy: Creating Right Time Experiences" on Tuesday, January 20 at 11 a.m. EST. The webinar will feature guest speaker Maribel Lopez, owner of Lopez Research and author of "Right-Time Experiences: Driving Revenue with Mobile and Big Data," and Sameer Siddiqui, Director of Mobile Products at Contact Solutions.
As businesses look for innovative new ways to communicate with their customers, they are turning more and more to mobile, which offers a new and compelling channel for research, sales and customer care. In business today, mobile engagement offers what Lopez research refers to as a "right-time" experience - the opportunity to offer the right information, on a consumer's device of choice, exactly when they need it. It also provides new context that enables deeper and richer engagement across the entire customer journey. So how can your business use mobile to improve the customer journey? In the webinar you'll learn:

How context is changing the customer experience
Strategies your company can employ to improve customer care
The specific next steps you need to take to get there
For more information and to register for the webinar, please visit here.
About Contact Solutions
At Contact Solutions, we believe customer care should be effortless for the customer and sustainable for the enterprise. Our cloud-based, voice and mobile customer care solutions reduce effort through highly personalized self-service and agent-assisted experiences, provided at the convenience of the customer. We use business intelligence to continually improve and optimize customer care so enterprises can achieve superior results at sustainable cost, while adapting quickly to rapidly changing customer demands.
[http://www.contactsolutions.com
About Lopez Research
Lopez Research, founded in 2008, is a market research and strategy consulting firm that specializes in IT and communications technologies. Lopez Research provides market research, visionary keynotes, strategic consulting services and partnership development services. We research and interpret the impact of technologies such as mobility, big data, social software and cloud computing on business practices and models.
Lopez Research combines survey-based research and predictive analysis to gain insight into coming trends. Lopez Research provides clients and readers with the bridge between business leadership and technology adoption. Our current research theme focuses on Right-time Experiences, which are enhanced business processes or services that deliver an employee or customer the right information at the moment of need. Right-time Experiences will be built by aggregating and injecting contextual data from various sources, including internal corporate apps, Web accessible data and connected device data into a businesses applications and processes. Lopez Research will analyze how analytics, big data, and mobile technology will combine to deliver Right-time experiences.
[http://www.lopezresearch.com/