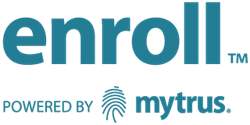 This first-of-its-kind partnership with ARCH aims to standardize electronic consent throughout a clinical research center
Davis, CA (PRWEB) January 12, 2015
Mytrus, a clinical innovations company with a range of patient-friendly electronic Informed Consent (e-consent) products, has signed an agreement with ARCH Clinical to integrate its innovative electronic informed consent technologies with ARCH's newest hospital-based clinical research center Grady Memorial Hospital in Atlanta, Georgia.
Under the agreement, Mytrus Enroll™ will be the program of choice for the new clinical research program at Grady Memorial Hospital, scheduled to begin operations in mid-February 2015. ARCH and Mytrus plan to apply this ethical approach at Grady Memorial Hospital as the footprint for a new operational model in clinical research. As part of the agreement, ARCH and Mytrus are equipping the research center with technologies and privacy rooms for electronic informed consent where patients can sit comfortably and use the Enroll™ system.
In addition to enrollment in the Hospital setting, ARCH will utilize Enroll™ in connection with its nation-wide, multi-city Health, Education, Advocacy and Learning (H.E.A.L.) initiative, which has a special focus on providing minority communities better access to information about clinical research.
"Informed Consent is a critical yet often confusing and misunderstood part of the clinical trials process" said Mytrus Co-Founder and CEO Anthony Costello. "This first-of-its-kind partnership with ARCH aims to standardize electronic consent throughout a clinical research center so that all patients can utilize a simplified learning tool to review complicated study information before they consent to participate."
"This will help us explain to our community the process, risks and benefits of participating in clinical trials. Our hope is that through better comprehension will come greater adherence, retention and acceptance," added Julius Spears, ARCH Director of National Accounts.
In an independent scientific study, researchers gained empirical evidence that using Enroll™ can significantly improve patient comprehension of clinical research materials by patients.
Atlanta-based ARCH has established centralized research centers in both public and teaching hospitals. The H.E.A.L initiative is being conducted in collaboration with a national non-profit healthcare organization.
About Mytrus:
Founded in 2009, Mytrus is a California-based clinical technology and services company which is revolutionizing traditional clinical trials with its simple, efficient, and patient-centered technologies. Creating interactive tools that improve patient comprehension and comfort, Mytrus streamlines the clinical trial process, dramatically improving patient recruitment timelines, increasing patient retention and reducing overall study costs for sponsors. At a time when bringing a drug to market can cost up to $1 billion, Mytrus provides solutions for pharmaceutical, biotech and device makers eager to find more cost effective ways to conduct research. Mytrus is partially owned by inVentiv Health, a global life science knowledge and services company innovating for the new health care environment.
Learn more about Mytrus at http://www.mytrus.com or find the company on Facebook and Twitter @mytrus.
About ARCH Clinical:
ARCH (Academic Research Centers and Hospitals) creates opportunities for hospitals to realize their potential in the clinical research arena. ARCH develops a turnkey centralized research office in both public and private settings, and then introduces the new study site to industry, focusing on clients' therapeutic strengths and demographics.