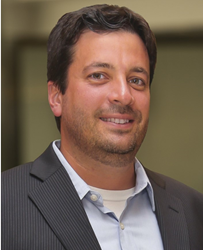 I am excited to join a company so well positioned for growth, and look forward to collaborating as a key member of the executive team.
BOSTON, Mass. (PRWEB) January 13, 2015
Dynatrace, the market leader in the new generation of application performance management (APM), today announced it has named Ken Stillwell as the company's new Chief Financial Officer (CFO). Stillwell is an accomplished finance executive with more than 20 years of experience in the technology industry. He will be responsible for the company's global financial operations and will report to Dynatrace Chief Executive Officer, John Van Siclen.
"Ken's track record in high growth technology markets and extensive experience driving and managing profitable growth is exactly what we were looking for in our new CFO," said Dynatrace CEO, John Van Siclen. "Ken's understanding of operational efficiencies will be instrumental to Dynatrace's ongoing transformation, and his ability to make the CFO role a true strategic partner across the organization will be invaluable as we continue to the lead the APM industry forward."
Stillwell joins Dynatrace from Taxware, where he served as CFO. Previously, Mr. Stillwell was at PTC where he served as Vice President of Finance/Strategy (CFO) for the PLM/SCM/ALM Business Segments, which accounted for over $600 million in revenue.
"Dynatrace has reached an important point in its evolution. Now, as a private, profitable company, it is the world's largest independent APM business, with the highest market share and R&D investment among the new generation of APM vendors," said Stillwell. "I am excited to join a company so well positioned for growth, and look forward to collaborating as a key member of the executive team."
In addition to Taxware and PTC, Stillwell earlier served in executive leadership roles at Inmedius, Anteon and Decrane Aerospace Corporation. He is a certified public accountant and began his career at PricewaterhouseCoopers.
Stillwell will be based in Dynatrace's Waltham, MA headquarters. He holds a graduate degree in business from the University of South Carolina and a bachelor's degree in economics from the University of Pittsburgh.
About Dynatrace
Dynatrace is the innovator behind the new generation of Application Performance Management. Our passion: helping customers, large and small, see their applications and digital channels through the lens of end users. Over 5,800 organizations use these insights to master complexity, gain operational agility, and grow revenue by delivering amazing user experiences.
Read more about Dynatrace's management team and leadership in the APM market.
Follow Dynatrace on:

Try the free Dynatrace Performance Test here.
Press Contacts
Kayla Siefker, Senior Public Relations Manager, Dynatrace, kayla(dot)siefker(at)dynatrace(dot)com, 313-227-1402
Jackie Lucas, Warner Communications, 978-526-1960, Jackie(at)warnerpr(dot)com
For Sales and Marketing Information
Dynatrace, 404 Wyman St., Suite 500, Waltham, MA 02451, 781-530-1000