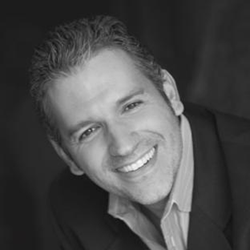 "Opportunities are everywhere – but few have eyes to see them."
Irvine, California (PRWEB) January 19, 2015
Glenn Llopis Group (GLG) will launch an online training program designed to help professionals create and sustain momentum in their career and work. Lead by GLG Chairman Glenn Llopis, the program titled, "Opportunity Expert? – See What Others Don't," teaches the four skills to becoming an opportunity expert at work, lessons inspired from his book, "Earning Serendipity." Llopis is a bestselling author, contributing leadership writer to Forbes and is recognized as a top 100 leadership speaker and business thinker by Inc. Magazine.
As Llopis mentioned in a recent Forbes article, "The workplace is not innovative enough and this is extremely concerning – especially during a time when the U.S. economy and its corporations are looking to renew, revive and reinvent themselves. This requires new types of skill-sets, capabilities and know-how. It demands risk-taking and an environment of transparency, trust and empowerment of the individual to think freely and enable their minds in ways that come most naturally to them. But in the end, it requires a new type of leadership that celebrates individuality, the freedom of expression and collaboration where failure is not fatal – but rather is viewed as one step closer to success and eventual significance."
This online training program is focused on teaching leaders the importance of seeing with circular vision; sowing entrepreneurial seeds; growing the seeds of greatest potential; and sharing the harvest of their success with others. Llopis says that, "Opportunities are everywhere – but few have eyes to see them." Llopis will teach users the techniques to see, sow, grow and share opportunities in their work; these techniques have proven time and again to accelerate career success while enabling growth and innovation for GLG's Fortune 500 clients.
Based on findings from an online quiz created by Glenn Llopis Group that has been taken by more than 1 million people, employees are most proficient at implementing (sowing not growing) the work they are assigned to complete. The quiz – titled "Workplace Serendipity Quiz" – accurately measures the ability to effectively see, sow, grow and share opportunities at work. Llopis' goal through this program is to help corporations most effectively train and develop their employees to embrace a mindset focused on innovation and initiative – where momentum is continuously created and sustained.
In support of the launch strategy, GLG will introduce a thought-provoking 1 minute promotional video via social media outlets with the objective of achieving viral reach and maximum awareness for the training program.
For more information, please contact Annette Prieto-Llopis, Vice President of Client Relations, at annette(at)glennllopisgroup(dot)com, or call 949-387-2609.
About Glenn Llopis Group
Glenn Llopis Group (GLG) is a nationally-recognized thought-leadership, human capital, and business strategy consulting firm whose product and service offerings for Fortune 500 clients as well as entrepreneurs include leadership and talent development, cultural intelligence competency, content marketing, communications, business strategy and modeling, and workplace culture transformation.