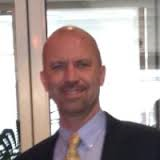 I look forward to helping Desktop Alert aggressively expand its presence in the Department of Defense and Federal Government.
(PRWEB) January 12, 2015
Desktop Alert Inc., the 'less than one minute alert notification platform' used by the U.S. Military and numerous healthcare and corporate organizations worldwide, today announced the appointment of Emergency Mass Notification and Crisis Communications Expert Christopher J. Brown, Lt Col USAF (Ret) to the Desktop Alert Advisory Board.
"On behalf of our employees, our Board of Directors and our advisors, I am pleased to welcome Mr. Brown to the Desktop Alert Advisory Board," said Howard Ryan, President and CEO of Desktop Alert Inc. "Chris's unique expertise across industry and defense will be instrumental as we continue to accelerate our growth at the United States Air Force and defense markets worldwide."
"It is an honor to join the Desktop Alert Team," said Chris Brown. "As someone with experience in the use, acquisition and development of mass notification systems I know first hand that Desktop Alert is an industry leader which brings unmatched capability and value to the market. I look forward to helping Desktop Alert aggressively expand its presence in the Department of Defense and Federal Government."
Mr. Brown is a retired Air Force Lieutenant Colonel with over 30 years of emergency management, continuity operations, joint service, operational command, control, communications, computers, and intelligence (C4I). Prior to departing active duty, he was the Chief of the Patrick Air Force Base Command Post responsible for command and control of multiple installations and the entire Eastern Range in support of all manned and unmanned launches from Cape Kennedy and Cape Canaveral Air Force Station. He has served as the Executive Officer to the NORAD/USNORTHCOM J5, responsible for military Homeland Defense planning and policies in addition to being a member of the command's Special Access Program Executive Committee tasked with evaluating all National Programs for Homeland defense applicability. He served as the Deputy Director of the Air Force Technical Applications Center (AFTAC) worldwide nuclear treating monitoring program and worked as a Mission Commander for START Treaty verification programs. Additionally, he has served with the White House Military Office and has an extensive depth and breadth of experience in Continuity of Government, Enduring Constitutional Government, and Continuity of the Presidency operations. Prior to joining the Air Force, Mr. Brown was a Certified Fire Fighter and spent four years in the United States Marine Corps as a Military Policeman and member of the installations SWAT Team. After departing active duty, Mr. Brown was a Field Product Specialist and Product Manager for AtHoc, Inc.
Education and Certification:
Graduate Studies, Joint Military Intelligence College, Bolling AFB
Bachelor of Arts, Political Science (International Affairs), University of Connecticut
Marine Corps Occupational Specialties of 5811 (Military Police). Air Force Occupational Specialties of 31P3 (Security Forces), 86M0 (Command & Control), 13S4 (Space & Missile Operations),
Desktop Alert Inc is the official provider of the enterprise notification system to the Army and Air National Guard, as well as the United States Air Force Academy, United States Northern Command/NORAD, USAF Space Command at Peterson Air Force Base, and Fort Rucker in Alabama. Desktop Alert Inc. is the largest provider of IP-based notification services to the United States Army worldwide including Fort Hood in Texas.
About Desktop Alert Inc. http://www.desktopalert.net
Desktop Alert provides an array of end-point integrations with customers public address systems (Giant Voice), intercom systems, commanders channels, e-mail platforms, DSN-based and cloud-based telephony and sms message systems, network desktop alert popups, national weather service zip code based alerts, digital signage, cable tv, numerous social media systems, CAP server alert, external system sensors such as temperature devices and fire alarm systems.