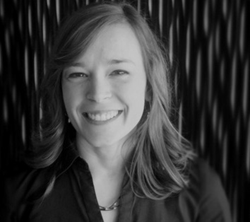 Play therapy enables kids to put meaning to what they've experienced.
Overland Park, Kansas (PRWEB) January 13, 2015
Licensed Professional Counselor Kim Farag has joined the counseling staff Resonate Relationship Clinic. A 2014 graduate of Mid-America Nazarene University, Kim received her Master of Arts in Counseling and is a Nationally Certified Counselor.
Based in Overland Park, Kansas, Resonate Relationship Clinic serves individuals, children, families and couples through a wide variety of specialties and treatment methods. With her training in play therapy, Kim brings a new specialty to Resonate.
As she studied counseling, she realized play therapy was a natural fit: "I'm driven to give kids a positive counseling experience," Kim says. Children of all ages, from as young as two through teenagers, are good candidates for this innovative counseling.
Play therapy provides a way for children to express their feelings and experiences. "Play is the language of children," Kim explains. "While adults can visit a counselor and articulate how they feel, kids haven't yet developed that cognitive ability. So play therapy is a way for them to communicate and heal."
"Play therapy enables kids to put meaning to what they've experienced," Kim adds. Play therapy takes on many formats, and is customized to the child. Younger children might engage in play with toys, while teenagers may choose games as their method of play.
Kim combines her counseling education with professional experience in wellness. Prior to her studies in counseling, Kim received her undergraduate degree in Exercise and Health Science from Kennesaw State University in Georgia. She has worked as a Wellness Coordinator in several settings, including Kansas City's Saint Luke's Health System. "After years of looking at the physical side of the body, I realized it was time to look at the mental side as well," Kim says.
To schedule an appointment with Kim Farag contact Resonate Relationship Clinic at 913-210-0656 or kim(at)kimfarag(dot)com. For more information, visit ResonateClinic.com.
///
About Resonate: Resonate Relationship Clinic utilizes evidence-based practices to uplift and equip all people as they pursue health and wellness in their families, marriages and couple relationships, as well as their mental, physical and spiritual well-being.