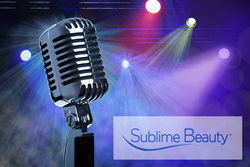 The eHealth Radio Network Interview with Heshelow explains the essentials about Skin Brushing and benefits for wellness and beauty.
St. Petersburg, FL (PRWEB) January 13, 2015
Can Skin Brushing, also known as Body Brushing, improve wellness and skin quality? The Sublime Beauty® founder answers and explains in a recent interview on eHealth Radio Network.
Skin Brushing looks to be a beauty and wellness trend for 2015. Heshelow was quoted recently by the Today Show Style online about Skin Brushing for a Healthy 2015, and Lucky Magazine featured the Sublime Brush as a "Top Trend of 2015."
"Skin Brushing is becoming more known. We rave about it and so do a number of models, actresses and editors," says Kathy Heshelow, founder of Sublime Beauty®.
The company maintains a site all about Body Brushing, and offers a selection of popular brushes. The most popular long-handled brush with dual head for cellulite massage, was featured on a morning TV program, while the portable version was featured in Glamour Magazine.
The Skin Brush website includes tips on how to brush, background, testimonials and more.
Heshelow has published articles on dry brushing in Urbanette Magazine, USA Today and elsewhere.
"Simply brushing the skin 10 minutes each morning with natural bristles - always towards the heart - will aid our largest body organ, the skin, and keep it optimal. Brushing will boost blood circulation, improve lymphatic movement which helps keep the immune system strong, and more," says Heshelow.
How-To Guides are available on the website, and are given to purchasers as well.
Skin Brushes are available on the Sublime Beauty® Webstore and on Amazon.
ABOUT: Sublime Beauty® is a French-inspired quality skincare company that focuses on products to Age Well. Ingredients help to boost collagen, hydrate, relax wrinkles and improve skin. A niche includes healthy Skin Brushes. The company webstore offers free standard shipping and a VIP Club. Sign up for Secret Sales on the site. Products also available on Amazon.