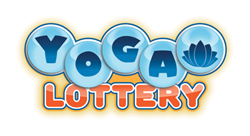 The yoga lottery is a fun way to give back to the yoga community, and thank them for all the support they've shown Yoga Slate
New York (PRWEB) January 12, 2015
Yoga Slate (http://www.yogaslate.com), an up-and-coming website that celebrates yoga in all forms, is launching an exciting new opportunity for email subscribers. Each month, one subscriber will be chosen at random to win an unlimited membership for one month at their favorite yoga studio (up to $250).
"The yoga lottery is a fun way to give back to the yoga community, and thank them for all the support they've shown Yoga Slate," says Jeffrey Posner, the site's founder.
In addition to a chance to win free yoga, subscribers will be treated to one email per week that includes a roundup of Yoga Slate's best content, inspiring suggestions for practicing yoga on and off the mat, and a strong connection to a vibrant yoga community. Eventually it will also include other fun perks, such as discounts on products fit for the yoga life.
To enter this lottery, and to enjoy quality yoga content delivered directly to your inbox, sign up for the newsletter at http://www.yogalotto.com. Namaste!
About Yoga Slate
Yoga Slate is a website focused on the practice and philosophy of yoga. Founded in 2012, it began as the personal blog of Jeffrey Posner, an avid yoga teacher in the New York Metro Area. In 2014, it expanded to include a winder array of yoga related information. Yoga Slate seeks to inform, inspire, and entertain those interested in the yoga lifestyle, and to create a vibrant yoga community. The site regularly publishes a range of articles, which includes everything from an in-depth series on meditation, to a post about how finding the right yoga studio is just like dating, to helpful breakdowns of challenging poses.
About Jeffrey Posner
Jeffrey Posner teaches and preaches yoga in the New York Metro Area. He embraces an intense and uplifting yoga philosophy, and has been training and teaching under the guidance of Dana Flynn and the Laughing Lotus Yoga Center. His classes are often described as fun and challenging, and his goal is to help students "find calm in the chaos."