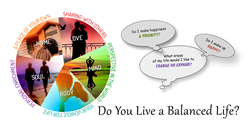 It is jewelry with a purpose, but it is so much more than that.
Nashville, TN (PRWEB) January 12, 2015
LivingMyDream is excited to introduce the new "LivingMyDream In Balance" initiative, starting with a new addition to its website. LivingMyDream will be helping people to live their dreams in all areas of life to create the ultimate balance for a well-rounded, happy life. Every week LivingMyDream will provide valuable tips, insights, and resources on this new section of the website, as well as through social media posts and emails. The purpose is to remind, motivate, and inspire people everywhere to seek balance and live their dreams using LivingMyDream's core principle, visualization.
"LivingMyDream In Balance" will feature five categories: mind, body, soul, love, and home. Each week, this page will focus on something that pertains to a different area. For example, 'body' could be anything from diet to fashion, and 'home' could be anything from decorating to parenting – the options are unlimited and each part of life falls into the five key categories mentioned above.
By keeping up with "LivingMyDream In Balance," individuals everywhere can get the inspiration they need to pursue happiness in every facet of their being. By wearing the LivingMyDream vision charms that represent them the most, they can always be reminded of what they're after. The goal of this initiative and brand is to make it possible for everyone to say "I'm LivingMyDream," and mean it. As founder and President, Jake Radler describes, "It is jewelry with a purpose, but it is so much more than that."