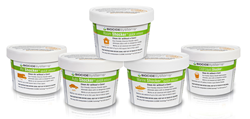 LOS ANGELES, CA (PRWEB) January 13, 2015
The Patent infringement law suit, Case No.13-60136-CIV-MIDDLEBROOKS/BRANNON, filed by Odorstar Technology LLC and Kinpak lnc. – a wholly owned subsidiary of Ocean Bio-Chem, was first filed on Jan. 18, 2013 in the U.S. District Court for the Southern District of Florida, alleging Biocide System's CLO2-DMG Technology™ was infringing on their NosGuard™ US Patent number 6,764661 .
On Jan.27, 2014 after considering the arguments by both sides and the evidence presented the Court found that Biocide Systems was entitled to a judgment in its favor on all claims, as the accused product did not infringe on any of Odorstar's patent claims.
On February 22, 2014 a notice of appeal was filed, Case No.14-1417, by the plaintiffs to the US Federal Court of Appeals in Washington D.C.
On January 6, 2015 a hearing took place on Case No.14-1417, in US Federal Court of Appeals where oral arguments from legal council on both sides were heard by a panel of Judges.
On January 8, 2015 the US Federal Court of Appeals affirmed the prior judgment and a complete validation of the District court of Florida's earlier decision on all claims, therefore a per curiam judgment was given granting Biocide Systems a complete victory.
"As an entrepreneur, it bothers me to think of how many potential good companies with important contributions and hard working people behind them, go by the wayside. All because they don't have the wherewithal to endure these type of legal challenges", said Juan Carlos Baselli, Biocide Systems C.E.O.
"We knew we would prevail as our Chlorine Dioxide delivery system technology is far superior to anything on the market. Fortunately for us we had a stellar legal team in Smith, Gambrell & Russell, LLP, headed up by senior lead council and partner Ed Pennington and Associate Sean T.C. Phelan", said Spencer Blua, Biocide Systems C.F.O.
While the lawsuit was working its way through the court system, Biocide Systems stayed the course of business and continued to bring on invaluable clients in the Automotive and RV channels with their Bio-Shocker™ line of branded Chlorine Dioxide or ClO2 based products.
Biocide Systems ClO2 Products such as Auto Shocker™ Room Shocker™ , RV Shocker™ and Marine Shocker™ are being widely accepted by industry leaders as the new "Green" and very effective method of successfully eliminating severe odors.
Warehouse distributors and retailers such as Amazon, NAPA, Keystone, Meyers, Sears Automotive, Robert Thibert Enterprises, AAM, Racers Equipment, Premier Performance, RV North West, Earl Owen Comp, DFW Camper Corral, Time Automotive, Mid West Wheel, Warehouse West and many more became clients.
Biocide Systems is now quickly expanding with other retail giants and distributors such as Home Depot, Cabela's and Groupon and has plans to open new channels in the pet and janitorial markets this year.
About Biocide Systems:
Biocide Systems is located in Los Angeles, California. Biocide Systems serves the Automotive, Janitorial Supply, Hospitality and Lodging industries with high-technology deodorizing eco-friendly solutions.
Biocide products mentioned here are 100% guaranteed.
To learn more about Biocide Systems Chlorine Dioxide odor elimination products, please visit
http://www.BiocideSystems.com or call (877) RX-BIOCIDE.
To interview Juan Carlos Baselli, contact him directly at: (877)792-4624 ext 501 or email jcbaselli(at)BiocideSystems(dot)com.
Biocide Systems Leaders in Chlorine Dioxide Technology for personal and commercial use. Dedicated to creating a cleaner, safer and healthier planet for us, our children and the generations to come.
###