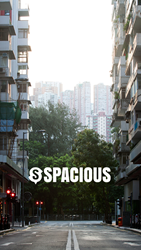 Not only is this a great networking opportunity with investors, journalists, partners etc, but it's also a great learning opportunity with a chance to hear what some of the brightest minds in the internet/tech space have to say
Hong Kong (PRWEB) January 14, 2015
Techcrunch Disrupt is one of the most popular and important tech start-up conferences from around the world where all start-ups from different nations participate and exhibit. The conference provides not just effective networking opportunities with partners, journalists and investors worldwide but also offers a learning opportunity for companies by gathering information from famous and talented business owners from across the world.
Asif Ghafoor, the founder and CEO of Spacious Hong Kong has shared his experience of exhibiting his company, Spacious Hong Kong at Techcrunch Disrupt Start-up Alley via a blog post. He found it very effective and beneficial for all small and start-up business owners.
When contacted, Asif said, "Not only is this a great networking opportunity with investors, journalists, partners etc, but it's also a great learning opportunity with a chance to hear what some of the brightest minds in the internet/tech space have to say."
Asif participated in Alley to meet the potential investors and find a partner who can help in marketing in foreign countries. He found several partners and potential investors interested in his business.
In his interview, Asif also stressed on the importance of managing meetings ahead of time in order to avoid further problems related with times and schedules. Business owners also need to arrange an effective profile of their company in the Techcrunch Brochure as this is the main place where people look first to get details related to interesting companies. He also asked business owners to avoid participating in conference if they do not have stable product and good level of traction. Business owners representing their startups must prepare effective physical marketing materials such as handouts to let others know about them.
About Asif Ghafoor
Asif Ghafoor is the CEO and founder of spacious.hk, a Hong Kong based company. The mission of the company is to expand into the Asian market. The company is intended to help people find property for buying and selling easily and effectively.