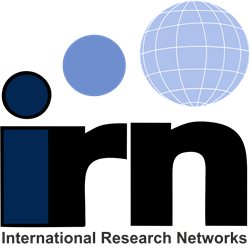 It's an IRN Summit!
London, UK (PRWEB UK) 12 January 2015
Despite recent concerns caused by unpredictable future oil prices, E&P plans and activities in Middle East and North Africa have continued as normal, if not increased.
When an industry like oil and gas faces a crisis, obtaining the most up-to-date and accurate information is more crucial than ever for those active in those regions.
Egypt is in the process of setting up strategic ties with East Med and Red Sea countries as well as Algeria. Furthermore, showing impressing credibility, the Egyptian Government repaid oil companies late last year. At the same time, enhanced development of gas projects is also under way.
Saudi Arabia recently stated that there are no plans to reduce oil production, and there are plans for further gas production. Oil majors have also been pleased to hear from Sudan's oil Minister that the country plans additional drilling.
Two Summits, organised back-to-back in February by IRN, will offer exactly that, giving those attending and participating the needed information delivered exclusively by the key players in oil and gas in both Egypt and the Red Sea countries.
The Egypt Oil & Gas 2015 Summit, sponsored by Spectrum, Technip, Genesis and Dolphin Geophysical, will take place on 18th-19th February in Cairo and will be the first senior level summit to focus on the oil and gas industry in Egypt country-wide.
The Red Sea Oil & Gas 2015 Summit, supported by the Middle East Association, the Society of Exploration Geophysics and the international natural gas association CEDIGAZ, will be taking place on 23rd-24th February in Dubai and will be the first meeting to focus on the oil and gas developments in all Red Sea countries; Saudi Arabia; Jordan; Yemen; Egypt; Somalia; Eritrea; Djibouti; Sudan.
More information about the Egypt Oil & Gas 2015 Summit is available on the website http://www.egyptsummit.com while you can get familiar with more info about the Red Sea Oil & Gas 2015 Summit at http://www.redseasummit.com.