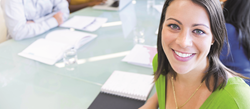 "...We firmly believe that the Skills Platform will play a key role in the future of up-skilling within the health and charity sectors." - John Rogers, CEO, Skills For Health
London, England (PRWEB UK) 13 January 2015
A major new service called the Skills Platform is launched today that will create the UK's first dedicated online marketplace for training and personal development within the health and charity sectors.
Funded by the UK Commission for Employment & Skills (UKCES) who invested £280,000 in the project, the Skills Platform, now hosted by Skills for Health, was developed to meet a growing demand for practical advice and guidance on how to source, compare and purchase training and related consultancy services online.
The new resource - which has already been successfully piloted in the charity sector - covers every aspect of training and personal development, from traditional 'face to face' through to e-learning and distance courses and is designed to provide a genuinely holistic solution for all those who work within the health and charity sectors - from employers to individuals and providers.
Comments Keith Mogford, Development Director of the Skills Platform: 'Skills Platform represents a world first in providing a comprehensive online marketplace and community for the acquisition and sharing of skills across all areas of personal development.
'It will hugely facilitate greater awareness, choice and ease of booking across all aspects of health training and provision. We intend for this to become nothing less than the "Amazon" of training within the health, charity and related sectors.'
Skills Platform is also launching itself creatively today across social media through a pioneering new service called Thunderclap, which simultaneously engages all users and supporters via Facebook, Twitter and Tumblr.
In addition, the new site and service will be showcased later this month at Learning Technologies Conference in London (Jan 28 – 29, Olympia).
John Rogers, CEO of Skills for Health, comments: "'The demand for skills and learning within the health and charity sectors will become ever more critical over the coming months as people need to access provision either for themselves or their staff.  We firmly believe that the Skills Platform will play a key role in the future of up-skilling within the health and charity sectors."
Editor's Notes:
Skills Platform combines marketplace functions that allow individuals and organisations to search for training and other skills development services, compare those services, make enquiries and, where appropriate, purchase a service on-line using an integrated payment facility. Visit: http://www.skillsplatform.org
Skills for Health (SfH), is the Sector Skills Council for all health sector employers: NHS, independent and third sector. Since 2002 it has been working with employers to get the right people with the right skills, in the right place at the right time. It is the authoritative voice on skills issues for the health sector and offers proven workforce solutions and tools, with the expertise and experience to use them effectively. To find out more about SfH's unique competence-based approach to workforce transformation and how it can help improve productivity and quality, visit: http://www.skillsforhealth.org.uk.
For further information please contact Geraint Clarke at the Skills Platform on: 0117 922 1155.
Or email: geraint(dot)clarke(at)skillsplatform(dot)org