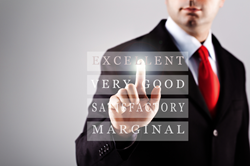 Balanced Scorecard drives performance to achieve a shared vision
Maidenhead, Berkshire (PRWEB UK) 14 January 2015
2GC Active Management, in alliance with specialist software provider Intrafocus, has today released the findings of its 2014 Balanced Scorecard Usage Survey. Almost two thirds of respondents (64%) reported that their organisation is using Balanced Scorecard to support strategy implementation activities, which made this the most common use mentioned. More organisations than ever use Balanced Scorecard to support operational activities: together these 'active management' roles for the tool are dominant - displacing passive uses such as 'simple reporting' and 'calculating personal incentives' that were more popular in earlier surveys. Looking to the future, nearly half of organisations are using the tool to assist in Quality Management work, a large increase over previous years, suggesting that this 'active management' focus will continue to grow in the years ahead.
The survey also investigated the impact of the performance management tool within organisations. It found that the use of Balanced Scorecards affected the organisation's management culture: over 80% of respondents said that their employee actions and behaviours were strongly influenced by the scorecard, but this was tempered by nearly half of those also reporting that they faced no consequences for missing targets.
The survey found that overall satisfaction is high and growing: 73% of respondents reported that their Balanced Scorecard was either 'extremely' or 'very' useful to their organisation (an increase from 63% in 2013).
Quotes from respondents:
"In its first year it has improved management alignment and focus on key issues";
"Balanced Scorecard drives performance to achieve a shared vision";
"We have only been using it for a little over a year… the value has been increasing as we capture more measures and help departments develop their lead measures… once you have some champions on board it builds its own momentum".
William Barney, Director at 2GC says, "We are extremely encouraged by both the increased participation and the results, which show that Balanced Scorecard continues to be a valuable and successful 'active' management tool. Our own project experience backs up the overwhelmingly positive results: we find that effective use and strong implementation leads to higher employee engagement and improved strategic execution."
About the annual 2GC Balanced Scorecard Usage Survey
The annual 2GC Balanced Scorecard Usage Survey offers insight into how organisations around the world are using this well-known performance management framework. Undertaken for the first time in 2009, the survey has a unique ability to look at the changing attitudes towards Balanced Scorecard, and provide detailed information about how the tool is being designed and used.
About 2GC
2GC is a research-led consultancy focused on addressing strategic alignment, strategy execution and performance management issues. Founded in 1999, UK-based 2GC has worked with organisations in 54 countries across five continents, helping senior management teams to implement their strategic goals. 2GC's clients have come from the commercial, public and NGO sectors, and range from small firms right through to large multi-national organisations. Central to much of 2GC's work is the application of the 3rd Generation Balanced Scorecard.
About Intrafocus
Intrafocus is a corporate performance management software reseller and consultancy, supplying software into Europe, the Middle East and Africa. The software provides a structured framework enabling strategic alignment through linked business objectives, key performance indicators and initiatives.