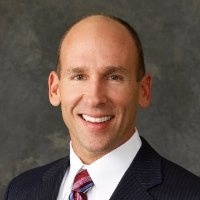 We are excited to offer our clients a new and improved web experience.
Sacramento, CA (PRWEB) January 13, 2015
Award winning, Sacramento-based investment advisory firm Hanson McClain rolled out its new website just in time for the New Year. The interactive site offers visitors access to their accounts, original content such as eBooks, videos, and newsletters, and the ability to consolidate articles of interest from various national outlets such as CNBC.com and The Wall Street Journal.
Said HMA Co-founder and Principal Scott Hanson: "This much-anticipated rollout is a great way to start the New Year. While upgrades and additions to the site will be ongoing, we are extremely pleased to have a site that we know captures the essence of our firm while simultaneously meeting the high expectations of our valued clients."
Said HMA Chief Operations Officer Pete Engelken: "As we've expanded to different states and regions, we felt it was time to update what is, for all intents and purposes, our introduction to clients around the country. That said, we believe our new website is a game-changer and offers a very impressive entrée to our firm."
About Hanson McClain:
Hanson McClain is an independent investment advisory firm with over $2 billion under administration. Headquartered in Sacramento, CA, Hanson McClain was founded by Scott T. Hanson and Patrick McClain in 1993. Each Saturday morning at 10:00 AM PST, Scott T. Hanson and Pat McClain co-host Money Matters, a call-in financial topic radio program which broadcasts live on KFBK 1530, the region's largest AM station, and is available via podcast. To learn more about Hanson McClain's Money Matters, visit: https://hansonmcclain.com/