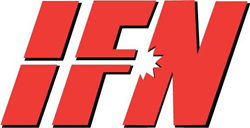 Our long term relationship and focus will leverage the value of the network infrastructure for the city of Westfield, Westfield Washington Schools, and the local community
Indianapolis, Indiana (PRWEB) January 13, 2015
Indiana Fiber Network, LLC (IFN), the leading Indiana statewide Network Service Provider, announces new fiber broadband service for commercial customers in Hamilton County. The fiber broadband service expansion is the product of IFN majority acquisition of WestfieldConnect's fiber assets and will cover more than 26 route miles through the City of Westfield and Hamilton County.
According to IFN Vice President of Operations Tom Bechtel, as part of the acquisition agreement, IFN will provide fiber broadband service to the City of Westfield and Westfield Washington Schools. "The fiber broadband service includes Internet service and high bandwidth connectivity at nine schools facilities and five city facilities," said Bechtel.
John Rogers, Executive Director of WestfieldConnects, states: "The vision I had for WestfieldConnects is now complete. I created the enterprise to be an acquisition complementary to a regional telecommunications organization. With this agreement, IFN provides the city and school with needed equipment and services while retaining their connections. "
Commenting on IFN's fiber assets acquisition from WestfieldConnects, "Our long term relationship and focus will leverage the value of the network infrastructure for the city of Westfield, Westfield Washington Schools, and the local community," said Kelly Dyer, IFN's president and CEO. "It will also encourage further economic development within the city and in Hamilton County."
About IFN
Indiana Fiber Network, LLC (IFN) was formed in March of 2002. IFN's ownership is comprised of twenty local exchange telephone companies throughout the state. IFN offers data center, Internet backbone and data transport services over state–of–the–art Ethernet, CDWM, DWDM and SONET fiber networks, with service in the state of Indiana and throughout the US via a network of national carrier partners. For more information, please visit IFN's website at http://www.ifncom.net or call (317) 280-4636.