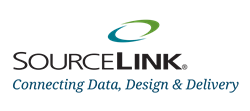 Our commitment to emerging technologies and offering our clients cutting-edge solutions is a key focus for SourceLink and we are honored to be listed alongside some of our peers in the agency world
Chicago, IL (PRWEB) January 14, 2015
SourceLink, an industry-leading multichannel marketing services agency and statement solutions provider, was included among other industry leaders in HubSpot's feature The 10 Fastest-Growing Promotion Agencies this month.
HubSpot's Jami Oetting compiled this list of the fastest-growing agencies from Advertising Age's 2014 Agency Report, of which SourceLink ranked in the Top 20 overall in the CRM/Database Agency category. SourceLink's revenue growth and expansion of services from 2012 to 2013 placed them alongside other national agencies similar to SourceLink – companies with expertise in database services, direct marketing, customer intelligence, digital marketing and other agency services.
The commentary featured SourceLink's strengths, as well as key clients. SourceLink's data driven strategy helps clients expand their dialogue across offline and online mediums, including mobile and social media. Data, insight, and strategy combined with excellence in production services have been core competencies for SourceLink since the company's inception. SourceLink partners with their clients in delivering solutions that capture profitable new business and build long lasting relations with existing customers. Investments in emerging marketing channels and new client growth utilizing data-driven, multichannel solutions continue to keep the company at the forefront of innovation and marketing technology.
"Our commitment to emerging technologies and offering our clients cutting-edge solutions is a key focus for SourceLink and we are honored to be listed alongside some of our peers in the agency world," said Don Landrum, Chief Executive Officer for SourceLink. "We have built a strategic multichannel organization, with some of the most talented and passionate team members, who remain client-centric with a focus on improving results. We'd like to thank our clients for placing their trust in our company and we greatly value their partnerships."
About SourceLink
SourceLink, a top-five ranked Direct Marketing agency, creates results-driven communication solutions. Combining strengths in marketing analytics, data intelligence, technology and production expertise, SourceLink crafts and executes data-driven direct marketing and document outsourcing solutions. SourceLink's analytic and communication solutions improve marketing ROI through greater relevance and increased response. On the production side, SourceLink solutions reduce costs through more efficient operations and postal optimization. SourceLink operates in four U.S. locations. For more information, visit http://www.sourcelink.com.