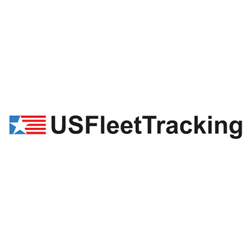 It is noticeably true that if managers could reduce speeding, it would benefit the business greatly...
Oklahoma City, Oklahoma (PRWEB) February 04, 2015
GPS trackers have reformed the way businesses, with fleet drivers, function in many ways. Many business owners and managers know they have to be concerned about saving money whenever possible. Over the years, business costs have become more expensive so company budgets have become even more of a focus point. Any practical action business owners can take to reduce the cost of fleet operations makes a difference in the company's earnings. Sometimes, the best way to save money is by changing the behavior of the drivers.
Speeding has become a severe problem for most companies, because if the drivers are being unsafe it increases the chances of accidents and tickets, which in turn could increase insurance premiums. These dangers can be costly. If the drivers are caught speeding by authorities, the speeding ticket is not the only cost to them. Every time they are caught speeding, points are added to their license; these points increase their auto insurance rates. If they have too many speeding tickets, they could even risk losing their license.
Speeding also costs your business money. When one of the company drivers is dealing with a court date related to the speeding violation, they lose work time. If one of the drivers loses his or her license, the business loses a driver. That's both time and money wasted. Beyond these two issues, speeding increases the company's fuel and maintenance costs. When a driver speeds, fuel is consumed more rapidly. According to the U.S. Department of Energy, aggressive driving can lower gas mileage by 33 percent at highway speeds and by 5 percent in town. Driving too quickly is also hard on the brakes, suspension and tires, leading to increased maintenance costs.
GPS trackers allow managers to become informed about how fast their drivers are going. Managers will be able to give appropriate consequences to drivers that are not compliant with speeding regulations. GPS trackers also store the history of information so that employee performance reviews are easier to process. By having drivers alerted to the fact that their speed is being monitored, it will increase performance.
It is noticeably true that if managers could reduce speeding, it would benefit the business greatly and the way managers can reduce speeding is with a GPS tracker monitoring system.
Give us a call to find out more at 405.726.9900! To view our GPS Tracker selection Click Here.