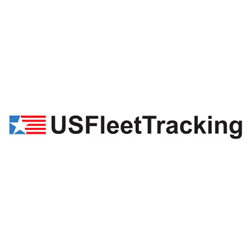 Using GPS trackers, business owners and managers could help protect their fleets against equipment theft
Oklahoma City, Oklahoma (PRWEB) February 11, 2015
Theft of vehicles and other important equipment can be a serious, high-cost endeavor that no one wants to have to go through. Business owners will be stuck with having the expenses of vehicle replacement and also pay the price of business downtime. Moreover, they may even have increasing insurance rates. These are just a few reasons why it is so important to monitor your vehicles, trailers, freight, heavy equipment and other assets. Using GPS trackers, business owners and managers could help protect their fleets against equipment theft.
GPS trackers help managers tackle a number of issues on a regular basis. Managers may find it challenging keeping up with where their drivers are and what they are doing. With the installation of 10-second live GPS trackers, managers will acquire the ability to keep tabs on the vehicles within their fleet. From one dashboard, managers will see when their drivers start their vehicles, how long they idle, what speed the drivers are going and any unauthorized usage. With the open channel established between the dispatcher and drivers the entire team will be more efficient.
GPS trackers can also maintain a list of company vehicles and other equipment. Workers can log which vehicles, trailers or other heavy equipment tools are being used and which ones remain behind. Managers can also set-up geofences on a map to indicate where these items are allowed to be used or the location of where they are not to be used. Alerts will keep managers up to date about where their vehicles go. Even in non-business hours, alerts can be set up to inform managers if the vehicles or other equipment tools are being used or are outside of their designated geofences.
By adding a GPS tracker system, managers could have firsthand observation of their fleet's whereabouts and the knowledge needed to reclaim any stolen property in a quick fashion. With a GPS tracker system, managers will be able to protect their greatest assets, which means surveying the bottom line and irrefutably means saving the business money.
Give us a call to find out more at 405.726.9900! To view our GPS Tracker selection Click Here.