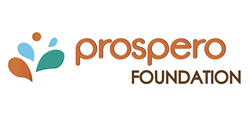 Antibes, France (PRWEB) January 14, 2015
The Prospero Foundation, founded by Ulrik DeBo of DeBondo Capital, is excited to announce that a microloan donation has been made to Jose Anibal from El Salvador.
At 41 years of age, Jose has worked hard to create his business, and has successfully built up a large client base due to the high standards of his workmanship. He has managed to house his family in their own property, but is yet to provide a solid education for his children and thus secure their futures. This loan will allow him to purchase better value spare parts in bulk for both his bicycle mechanic business and the small metal workshop he runs, allowing him to increase his profits whilst continuing to offer low prices to his customers, and improve the quality of living for his family.
About Micro-lending with The Prospero Foundation
Through partnerships with local lending institutions, the Prospero Foundation contributes capital for the purpose of small business loans to these micro-entrepreneurs in developing nations. Through these partnerships, the Foundation helps small business people such as farmers, shopkeepers, and artisans build their businesses and in turn stimulate economic development in their communities. Apoyo Integral is a nonprofit organisation offering financial products that enable clients to increase their working capital, purchase fixed assets, buy and remodel homes, expand agricultural business and more. The organisation's target group is businessmen and women who have already established their businesses but need financial support to strengthen or expand them.
About The Prospero Foundation
The Prospero Foundation is a private, international charitable foundation founded by Ulrik DeBo. Mr DeBo, a lifelong entrepreneur, whose upbringing and eventual success in the finance industry, through his company DeBondo Capital Ltd, gave him the relevant experience and insight required.
 
The foundation is run by a global network of entrepreneurs, who raise funds privately amongst their business contacts, and choose to invest them using a 'pay-it-forward' philosophy to focus on charitable projects that promise to perpetuate a chain reaction of positive growth opportunities for individuals and local communities for generations to come.
 
It is a foundation that empowers citizens to help themselves and those around them.
 
For additional information, please visit http://www.prosperofoundation.org
Contact:
Prospero EnFrance (Registration No: W061004154)
info(at)prosperofoundation(dot)org