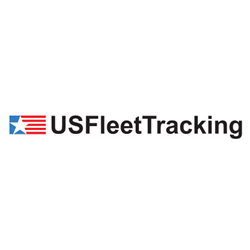 The benefits of monitoring company drivers could create better business practices and to help managers be successful.
Oklahoma City, Oklahoma (PRWEB) February 25, 2015
Company managers, with fleet drivers, know that profits come from taking care of their business and their customers. To be successful, a company's drivers must be able to respond quickly to customer needs. If a piece of equipment is crucial to the customer, diagnosing and repairing any problems with that piece of equipment should also be crucial to a business manager. It is also to be expected that a person can make better decisions by having better information. At the touch of a finger, managers could monitor many things in order to keep their business flowing and keep it successful. GPS trackers can be implemented to improve integration, employee accountability and fleet management, live dispatching and cost savings. US Fleet Tracking discloses each of these new ways to increase business productivity with GPS trackers.
1.) Integration: GPS routing systems and fleet management are both valuable ways to maximize a business. Managers can integrate GPS routing and fleet tracking systems with their existing systems and processes. US Fleet Tracking's GPS tracking systems allow managers to integrate fleet tracking, dispatch and even traffic and weather data into existing ERP systems, where all assets can be managed together. The business always runs the best when a manager is supervising all of company resources effectively.
2.) Employee accountability: Customers are counting on a business to come through for them. This means that managers must be able to count on their fleet drivers as well. Although managers may struggle with the idea of being perceived as micromanaging their employees, managers also want to make certain that the business is running smoothly. With GPS trackers, managers can receive desired status updates by email or text messages. One of the most powerful features of the management system is the range of reports that are available. Historical information on mileage, total driving time and many other aspects of job performance statistics are logged automatically and are available for review at any time.
3.) Live dispatching: When a customer calls with an urgent need, drivers must be able to respond quickly. With the GPS tracking system being integrated with the company's current dispatching system, managers and dispatchers will know which driver is best positioned to respond to a customer need. This will make the drivers more efficient by cutting down on delays, increasing response times and, in turn, improving customer satisfaction.
4.) Cost savings: What business owner doesn't want to cut expenses and increase profit? Better fleet management means increased savings. GPS trackers allow for better business by giving the ability to monitor fleets so managers will know things like how much fuel is being consumed, when vehicle maintenance is needed, and how long drivers are spending at job sites. Being able to save money on fuel and maintenance costs make the GPS tracking system well worth the investment. Also, by saving time spent driving, technicians may be able to make more service calls per day. By giving each driver the time to respond to extra calls, this could have a tremendous impact on the bottom line.
The quickest way to increase profits is to reduce company expenses. Managers can dramatically reduce fleet management costs by using a GPS tracker system. Integration, employee accountability, live dispatching and cost savings are all important ways to increase business productivity with GPS trackers. Clearly, the benefits of monitoring company drivers could create better business practices and to help managers be successful.
Give us a call to find out more at 405.726.9900! To view our GPS Tracker selection Click Here.