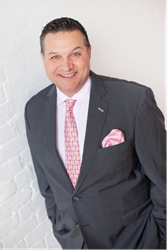 Québec, Canada (PRWEB) January 15, 2015
The Haute Living Real Estate Network (HLRN) of HauteResidence.com is proud to recognize Herbert Ratsch as a prominent real estate professional and network partner. HLRN unites a distinguished collective of leading real estate agents and brokers, highlighting the most extravagant properties in leading markets around the globe for affluent buyers, sellers, and real estate enthusiasts.
About Haute Living Real Estate Network (HLRN):
Haute Living Real Estate Network (HLRN) of Hauteresidence.com offers readers the most prominent directory of experienced realtors, brokers and luxury listings, and HLRN has grown to be the number one source for real estate news, residential developments, celebrity real estate news and more. Seeking an experienced interior designer? HauteResidence.com is also home to Haute Design Network (HDN), a collective of celebrated interior designers that will help you decorate your new home or stage an active listing. Access all of this information and more by visiting http://www.hauteresidence.com.
About Herbert Ratsch:
As an established and trusted real estate broker, Herb Ratsch represents some of the regions more discerning buyers and sellers. Having been one of the first brokers with the brand in the province of Québec, Herb spearheaded the opening of the Mont-Tremblant office in order to better serve the region of the Laurentians.
His professional training and background speaks volumes. Prior to moving to Mont-Tremblant, Herb was an integral part of the senior management team at Starters Sports Canada, working closely with major sports leagues such as the NFL, MLB, NHL and CFL. This allowed him to make lasting business contacts.
For the last 20 years, he has emerged himself in the luxury real estate world, having been the Vice President of Intrawest's Mont-Tremblant Resort Reservation Network, the resorts' real estate sales director and vacation rentals director. Herb's knowledge and experience is unmatched in the region.
Herb has taken part in a notable series of record-setting sales in and out of the Laurentian region. He was a key-player in the largest sale ever in Canada for the brand; the single largest parcel of land ever sold in Canada (65,000 acres), which created quite the buzz in the media.
Although Herb does focus his business in the region of the Laurentians, he has become the household name for unique properties such as, but not exclusive to: large acreage estates, private lakes, hunting clubs, as well as hotel hospitality sales and marketing. He works diligently to best serve his clients' specific needs and interests while maintaining their confidentiality.
Herb currently maintains a listing portfolio of some of the provinces most impressive country estates and works with an international clientele base almost daily.
Work hard and play hard is a mantra that Herb lives by. An outdoor enthusiast, he enjoys skiing, golfing, water skiing, canoeing, kayaking as well as driving in the Porsche Club of North America event at the Circuit Mont-Tremblant. He is currently planning an ultimate adventure heli-ski trip in Alaska but his greatest pleasure is teaching his 4-yr old son how to ski on the hills of Tremblant.
To learn more, visit Herbert Ratsch's Haute Residence profile.