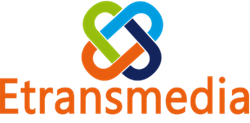 "I look forward to being a part of a much larger company and new opportunities." Lori is the new Vice President of Physician Services for Etransmedia.
Troy, NY (PRWEB) January 13, 2015
Etransmedia Technology, Inc announced today that DoctorsXL, headquartered in Reno, Nevada, merged with Etransmedia to increase their national presence and software portfolio. DoctorsXL provides a range of Revenue Cycle Management (RCM) and Practice Management services to the healthcare industry. This merger positions Etransmedia as the nation's foremost provider of healthcare IT, RCM and Practice Management solutions. Etransmedia delivers a comprehensive package of solutions that automate processes, maximize cash flow and enable seamless communication to create a connected healthcare environment.
"The merger with DoctorsXL greatly expands Etransmedia's footprint in western United States, enhancing our leadership in the healthcare industry. This acquisition allows us to add practice management to our portfolio of software and services which is a key component of a comprehensive managed service organization (MSO) offering. Etransmedia now offers a full practice management solution that can run the day-to-day operations of the practice. We focus on managing the practice, allowing the provider to focus on patient care," said Vikram Agrawal, CEO of Etransmedia.
"We are excited to be a part of Etransmedia's umbrella and the opportunities it brings. DoctorsXL has locations in Reno and Las Vegas, Nevada, and Raleigh, North Carolina with experienced team members who will continue to serve and grow the customer base. Having access to Etransmedia's comprehensive Connect2Care® product platform will ensure providers have all the tools for financial success," said Lori McGwire, former CEO of DoctorsXL. "I look forward to being a part of a much larger company and new opportunities." Lori is the new Vice President of Physician Services for Etransmedia.
"DoctorsXL adds a solid base of clients to Etransmedia's already larger-scale RCM services business (in the Top 10 nationally) and positions us for accelerated growth as the physician market embraces more outsourcing to efficiently manage payment pressures, and changes related to the adoption of ICD 10," said Vikash Agrawal, Etransmedia's Chairman.
Etransmedia's additional products and services include connectivity and Connect2Care® software platform which includes an integrated EHR/PM, Patient Engagement and Personal Health Records, Health Information Exchange, and ACO tools that support financial, clinical and quality of care reporting and analytics. Additionally, Etransmedia is working on several other exciting product and merger opportunities and is positioned for significant growth in 2015.
About Etransmedia Technology, Inc
Etransmedia is a leading healthcare information technology company delivering integrated software, service and connectivity solutions to simplify critical functions for healthcare providers. Etransmedia helps to improve revenues and clinical outcomes enabling physicians to focus on patient care. Etransmedia customers include some of the company's leading healthcare systems and hospitals, as well as affiliated physician practices. With 400+ employees, the company operates nationally and reaches more than 12,000 providers and 40,000 users. For more information, please visit http://www.etransmedia.com.