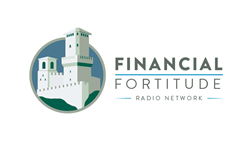 I don't care what you're talking about, if nobody is listening...what's the point!
Eden Prairie, MN (PRWEB) January 14, 2015
Minneapolis based Wealth Management firm, Vincent Asset Management, also confirmed rumors that had been swirling like a Polar Vortex that its founders and co-hosts of the radio show, Financial Fortitude, had inked a deal for a Monday – Friday morning drive time show. The show is set to air from 8:00 – 9:00 AM daily for a total of 255 show per year on Salem Communications' Wall Street Business Network, which has affiliates in nearly 30 markets across the country.
Co-host of Financial Fortitude and Managing Partner of Vincent Asset Management, Dale Creed Francis, expressed some of his gratitude in a recent interview by stating, "This doesn't happen without a loyal audience. I don't care what you're talking about, if nobody is listening…what's the point? That's what makes this so special to us. We've been blessed with the greatest fan base in the country. So we're going to 'Keep Bringing It!'"
Ryan Litfin, Managing Partner of Vincent Asset Management and Co-host of the show, also added during the interview, "Doing a daily show on a radio station that is laser focused exclusively on business and investing is a perfect fit for us and the audience because they come to Financial Fortitude for a reason and they come to this station for a reason. We are looking forward to 'waking people up' as they get their days rolling."
For additional info on this subject, please contact Media Relations: info(at)financialfort(dot)com or 612-424-8650