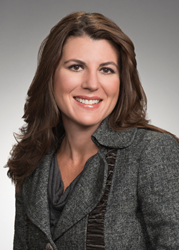 Las Vegas, NV (PRWEB) January 14, 2015
Holland & Hart partner Soraya Aguirre has been elected treasurer of the Desert Research Institute Foundation Board of Trustees.
For more than 25 years the DRI Foundation trustees have worked with DRI benefactors to support environmental science research aimed at improving people's lives throughout Nevada, the nation, and the world. The DRI Foundation was formed in 1982 as a not-for-profit, 501(c)(3) to financially support the mission and vision of DRI. The DRI Foundation's mission is to maximize DRI's global environmental impact by securing necessary funding, promoting DRI to multiple constituencies and expanding DRI's reach.
"I'm proud to support DRI's amazing projects all over the world and here at home in Nevada through my service as a Foundation Trustee," Aguirre said.
In her legal practice, Aguirre provides advice on the full range of estate and family business planning issues. With over a decade of experience, high net worth clients frequently engage her to help them achieve their wealth transfer goals.
She advises individual, corporate, and tax-exempt clients regarding numerous personal legal matters, complex estate planning, probate, estate and trust administration, family wealth transfer dynamics, business structuring and succession planning, asset protection, and philanthropy.
Aguirre has been recognized four times as a Mountain States Super Lawyers Rising Star and became certified as an Estate Planning Law Specialist from the National Association of Estate Planners and Councils in 2011. She is also certified as a legal specialist in Estate Planning, Trust & Probate Law by the California Board of Legal Specialization.
About DRI
DRI, the nonprofit research campus of the Nevada System of Higher Education, strives to be the world leader in environmental sciences through the application of knowledge and technologies to improve people's lives throughout Nevada and the world.
About Holland & Hart
Holland & Hart LLP delivers integrated legal solutions to regional, national, and international clients of all sizes. Since its inception in 1947, Holland & Hart's more than 470 lawyers have consistently been recognized by leading national and international peer and industry review organizations for innovation and dedication to the practice of law. For more information, visit http://www.hollandhart.com.