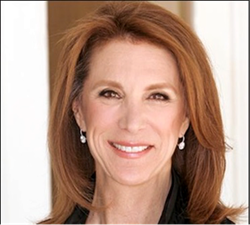 Holmby Hills, CA (PRWEB) January 14, 2015
The Haute Living Real Estate Network (HLRN) of HauteResidence.com is proud to continue recognizing Linda May as a prominent real estate professional and the Network's designated representative in Holmby Hills. HLRN unites a distinguished collective of leading real estate agents and brokers, highlighting the most extravagant properties in leading markets around the globe for affluent buyers, sellers, and real estate enthusiasts.
About Linda May:
Mastering the art of the deal defines Linda May, one of Los Angeles' most dedicated and successful real estate brokers, who sells over $200 million dollars in real estate every year. With an outstanding reputation for representing the top echelon of the who's who in the city, Linda has become the dealmaker for hundreds of satisfied buyers and sellers in the luxury residential real estate market during her last 30 years in business. Although, Linda is consistently ranked in the top 1 percent of Coldwell Banker's realtors internationally, this past year in 2014, she was the #6 Coldwell Banker agent out of 87,000 real estate agents, out of the #1 Coldwell Banker office in the nation, Beverly Hills North. In addition, Linda was also #25 on the Wall Street Journal Top 1000 Individual Agents list. She has the record breaking #1 Highest Single Family Residence Sale in Bel Air, the #1 Highest Condominium Sale on the Wilshire Corridor, as well her most recent achievement, the highest Sale Price ever in Beverly Park.
Her outstanding reputation is a result of more than her expertise and strategic skills in marketing properties with architectural significance. Through her cultural and social involvement, Linda has gained an intuitive understanding of the city's ever-evolving high end neighborhoods, leading her to hundreds of successful real estate transactions among the city's most prestigious denizens.
Linda first established herself in West Los Angeles' highly competitive real estate market with Caverhill and May, her own thriving "boutique" firm. Although barely 30 at the time, she dazzled Los Angeles with a record-breaking $13.7 million home sale--a feat she has gracefully maintained every year. After joining Fred Sands Realtors in 1990, she revolutionized personal marketing in real estate. By creating Linda May Properties, Linda became the first real estate broker to create a personal brand identity, a now common trend among real estate professionals. Linda May Properties continues to be an independent marketing division but is enhanced by the support of Coldwell Banker's managerial and legal expertise through Coldwell Banker International Previews, as well as by her own professional support team.
Among Linda's most recent multimillion-dollar sales are The Montage (225 North Canon Drive), which closed last summer at $11.9 million; 1510 Lexington Road, which sold last May for $16.9 million; and 820 Whittier Road, which sold for $13.5 million last August. Her current listings include a $14.75 million estate on Greendale Drive, a $10.9 million condominium off the Wilshire Corridor and she just sold the highest sales price ever in Beverly Park!
Widely acknowledged as a trend-spotter, Linda possesses an in-depth understanding of the complex real estate world, which is invaluable to her clients. She shares her insights with them and others in her incisive quarterly newsletter, Linda May's Real Talk. She also has commented on real estate trends for publications including the Los Angeles Times, The Wall Street Journal, Los Angeles Business Journal, and Beverly Hills 213 Magazine, to name a few.
Linda is as passionate about art and music as she is about the world of real estate and design, Linda is a Charter Founder of the Museum of Contemporary Art (MOCA), a patron of the L.A. Opera, and a member of the L.A. County Museum of Art's Modern and Contemporary Art Council. Within the local community she has served as a board member and Board Chair of Aviva Family and Child Services, a school and residential treatment center for at-risk teenage girls and serves 350 families each year with their Community Mental Health Services.
To learn more about Linda, please visit Linda May's website or Haute Residence profile.
About Haute Living Real Estate Network (HLRN):
Haute Living Real Estate Network (HLRN) of HauteResidence.com offers readers the most prominent directory of experienced realtors, brokers and luxury listings, and HLRN has grown to be the number one source for real estate news, residential developments, celebrity real estate news and more. Seeking an experienced interior designer? Hauteresidence.com is also home to Haute Design Network (HDN), a collective of celebrated interior designers that will help you decorate your new home or stage an active listing. Access all of this information and more by visiting http://www.hauteresidence.com.