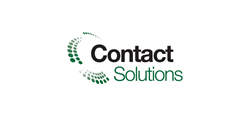 (PRWEB) January 15, 2015
Contact Solutions today announced its My:Time™ mobile customer care solution, which helps government agencies solve constituent customer service issues in an easy, convenient manner, has been selected as a Top 30 finalist for the 2015 Igniting Innovation Awards, presented by the American Council for Technology - Industry Advisory Council (ACT-IAC), the premier public-private partnership in the government IT community. The new awards program selected 30 finalists from a large pool of innovative government and industry solutions developed to address the government's biggest IT challenges. One overall Igniting Innovation winner will be selected on February 6th at the Igniting Innovation Showcase and Award event at the Ronald Reagan Building.
"We are honored that My:Time has been selected as a Top 30 finalist for the Igniting Innovation Awards," said Brian Green, Sr. Director, Federal & Partner Alliance Practice at Contact Solutions. "My:Time epitomizes the essence of this award criteria by offering a sustainable technology solution that allows both private and public sector organizations to engage effortlessly with their customers – this is how Contact Solutions is Igniting Innovation."
The My:Time mobile customer care solution includes a cloud-based mobile platform, agent desktop portal, and mobile apps for iOS and Android™. My:Time was designed in response to consumer expectations to be able to do anything at any time, including having their problems solved right away, , an increasingly mobile lifestyle, and unsustainable costs associated with managing customer care. Furthermore, the Obama Administration has implemented cross-agency priority (CAP) goals that seek 'technology solutions to improve the customer experience' similar to My:Time, thereby making it faster and easier for individuals and businesses to interact with the federal government. My:Time allows constituents to start a customer service interaction, stop if they get interrupted, and resume at their convenience, eliminating the frustrations of waiting on hold, having to start over, and needing to stay engaged for the entire service interaction. My:Time also supports a seamless transition between self-serve constituents and contact center agents, without having to leave the app, re-authenticate or repeat personal information.
"We are proud to recognize Contact Solutions for its dedication to advancing the mission of ACT-IAC by enabling government to improve efficiency and effectiveness through its My:Time mobile customer care solution," said Chris Smith, Igniting Innovation Program Chair. "Each of this year's finalists have developed innovative and collaborative ways to creatively address government IT issues, Our Showcase will highlight the best uses of these groundbreaking tools, services and solutions."
The Top 30 finalists will exhibit their solutions at the Igniting Innovation Showcase and Award event on February 5, 2015 at the Ronald Reagan Building and International Trade Center in Washington, DC. The Top 8, selected via social media voting during the event, will deliver live presentations to a judging panel of government and industry professionals, as well as the entire showcase audience comprised of IT executives, influencers and media.
Following the Top 8's presentations, the social media tool will again be used to vote for the overall "Igniting Innovation" winner. Additional "Dynamite" awards will be given in the areas of: most disruptive; 3 Rs (reduce, recycle, reuse); high risk/high return; greatest citizen impact; and incubator.
Come to the Reagan Center on February 5, 2015 to cast your vote for Contact Solutions' My:Time mobile customer care solution and learn more about some of the most creative IT solutions benefiting the government.
For more information and to register for the 2015 Igniting Innovation Showcase and Awards, see http://actiac.org/ignitinginnovation2015 or contact Sara DeCarlo at ACT-IAC via email (SDeCarlo(at)actiac(dot)org) or call (703) 362-0410.
Join the discussion about Igniting Innovation on Twitter: @actiac #igniteinnovation @ContactSolutions
###
About Contact Solutions
At Contact Solutions, we believe customer care should be effortless for the constituent and sustainable for the government organization. Our cloud-based, voice and mobile customer care solutions reduce constituent effort through highly personalized self-service and agent-assisted experiences, provided at the convenience of the participant. We use business intelligence to continually improve and optimize customer care so government organizations and programs can achieve superior results at sustainable cost, while adapting quickly to rapidly changing consumer demands. Learn more about My:Time for Government.
Contact Solutions media contact: Jeni Anderson, jeni(at)fletchergroupllc(dot)com, (303) 931-2130
About ACT-IAC – Advancing Government Through Education, Collaboration and Action
ACT-IAC has been recognized as the premier government IT community's public-private partnership and is an example of how government and industry work together. We are a nonprofit educational organization created to advance government in serving the public through the effective application of IT resources. Our education, training, programming and collaboration opportunities enhance and advance the government IT profession. ACT-IAC's objective, vendor- and technology-neutral, and ethical forum allow government and industry to collaborate and improve government through technology. Headquartered in the Greater Washington, D.C. area, ACT-IAC also has chapters in the Pacific region (based in San Diego) and the Rocky Mountain region (based in Denver).
Learn more about our organization and how to become a member at http://www.actiac.org or call 703-208-4800.