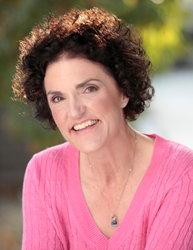 It can be hard to ask for help, but once you do you no longer have to face things alone.
Los Angeles, CA (PRWEB) January 13, 2015
New Life House announces guest blogger, Maria Gray. Maria fuses positive psychology with the 12 steps. She is passionate about working with individuals in recovery from addiction and their families. In her recent guest blog, Maria breaks down Shawn Achor's five scientifically proven habits for improving one's level of happiness. Shawn Achor is a researcher who studied Positive Psychology at Harvard University and Maria uses his book, The Happiness Advantage, as a tool for her clients seeking to solve life challenges.
Maria Gray discusses Achor's 5 scientifically proven habits for increasing one's happiness quotient and why she agrees that when people experience more happiness in their lives, the happiness will drive their success as opposed to raises and promotions. The full article can be read here.
Into the Heart of Addiction is the New Life House recovery community's public service blog, aimed at supporting parents who are struggling with the addiction of a child or loved one. New Life House believes that change and recovery occur as a result of living in a peer-centered community where young people are held accountable. "This is a process that cannot be side stepped; being accountable is essential and ultimately the saving grace for a drug addict," says New Life CEO Mike Joly. To find out how you can get help for a young man struggling with substance abuse visit the New Life House website http://newlifehouse.com.