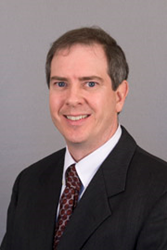 Quincy, Massachusetts (PRWEB) January 16, 2015
BlumShapiro, the largest regional accounting and business consulting firm based in New England with offices in Massachusetts, Rhode Island and Connecticut has announced the election of a new partner, Timothy P. Barry, CPA/PFS, MST, CFP®, CRPC®.
Barry is a tax partner with more than 20 years of experience, specializing in tax return preparation, tax planning, estates and trusts and personal financial planning. He has extensive experience working with individuals and business owners on year-end and long-term financial planning issues.
Barry joined BlumShapiro in 2011 after BlumShapiro merged with Barry's former employer, Boston-based accounting firm Needel, Welch & Stone, P.C. At the time of the merger, Barry was a leader of Needel, Welch & Stone's Tax Services division. He began his career at BlumShapiro as a director in the firm's tax group.
Barry graduated from Stonehill College in 1988 with a B.S. in Accounting and earned his M.S. in Taxation from Bentley College in 1996. Barry became a Certified Public Accountant in 1991, and earned the certified financial planning designation in 2001. He also earned designation as a Chartered Retirement Planning Counselor in 2006.
Barry is an active member of several professional and community organizations, including the American Institute of Certified Public Accountants; the Massachusetts Society of Certified Public Accountants; the Cardinal Cushing Center's Planned Giving Advisory Committee; Stonehill College's Visiting Committee and Planned Giving Committee; and the South Shore Hospital's Planned Giving Committee. He served 13 years on the Town of Abington's Planning Board.
Barry currently resides on the South Shore.
BlumShapiro is the largest regional accounting, tax and business consulting firm based in New England, with offices in Connecticut, Massachusetts and Rhode Island. The firm, with over 400 professionals and staff, offers a diversity of services which includes auditing, accounting, tax and business advisory services. In addition, BlumShapiro provides a variety of specialized consulting services such as succession and estate planning, business technology services, employee benefit plan audits, litigation support and valuation, and financial staffing. The firm serves a wide range of privately held companies, government and non-profit organizations and provides non-audit services for publicly traded companies.