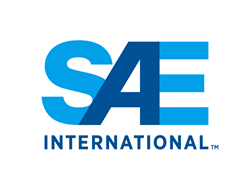 SAE International appreciates the opportunity to work with the UK MoD on this project. - Ed Manns, Manager of Aerospace Standards for SAE International
WARRENDALE, Pa. (PRWEB) January 13, 2015
SAE International announces that it will begin publishing 16 aerospace technical standards for the United Kingdom (UK) Ministry of Defence (MoD). The standards will carry the "AMS" prefix, which stands for "Aerospace Materials Standard."
"SAE International appreciates the opportunity to work with the UK MoD on this project," Ed Manns, Manager of Aerospace Standards for SAE International, said. "Technical standards are recognized as the foundation for safety, quality and the effectiveness of products and services across the global mobility engineering industry, and this agreement shows the growing partnership that exists between government and industry."
The agreement to publish the standards is a pilot project and there is the potential for more. The first standard will be available by the end of Q1.
SAE International's Aerospace Standards repository includes nearly 8,500 documents. Its 350 committees are comprised of 10,000 experts from 56 countries. They represent industry (airframers, suppliers, operators, MROs), regulatory authorities, military agencies, researchers, and consultants. Document development serves the full spectrum of aerospace businesses in both the commercial and military sectors thereby meeting the engineering, advanced technology, safety, regulatory, and defense needs of a world market.
SAE International is a global association committed to being the ultimate knowledge source for the engineering profession. By uniting over 145,000 engineers and technical experts, we drive knowledge and expertise across a broad spectrum of industries. We act on two priorities: encouraging a lifetime of learning for mobility engineering professionals and setting the standards for industry engineering. We strive for a better world through the work of our philanthropic SAE Foundation, including programs like A World in Motion® and the Collegiate Design Series™.