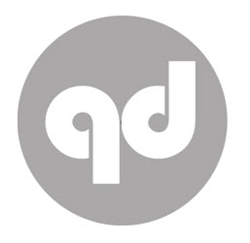 Miami, FL (PRWEB) January 14, 2015
Miami based Internet Incubator QUANTUM DIGITAL DEVELOPMENT announces the acquisition of the customer support number directory, Reach Corporate, headquartered in Miami, FL. Reach Corporate is a site dedicated to providing consumers with the most accurate and current direct phone numbers, names, email addresses and physical addresses for the often hard to reach customer support divisions for corporate entities from around the world.
The deal, finalized at the top of the new year, marks a strategic move by Erick Recors, founder of Reach Corporate, to amp up the research and moderation resources to match the demand as the site sees a dramatic increase in traffic and value.
"It's a key moment for Reach Corporate to recognize it's current position in the market and where it's going," says Erick Recors who retained a undisclosed interest in the company. "Reach Corporate's best bet is to utilize Quantum's in-house expertise and resources as a force to grow the brand. This acquisition is the perfect way to strengthen and propel the company's momentum forward."
Reach Corporate was developed as a response to the foggy world of customer support which often makes it a mission impossible to reach a live customer service phone number and representative with the authority to efficiently resolve customer support issues. The company prides itself on providing verified contact information for an extensive database of top companies. With Reach Corporate, consumers get a transparency that should be there but often isn't. The stance is that if a customer is spending their hard earned money on a product or service, it should never be a mystery how to reach a customer representative.
"Reach Corporate holds a strong position in the online data collection industry," says Wes Cowan, Founder and CEO of Quantum Development, "It's a rapidly expanding market that represents an important growth opportunity for Quantum. This acquisition will enable Quantum to branch out into the growing sector and strengthen the company's diversity while simultaneously ensuring Reach Corporate continues accelerating its momentum towards being the top player in the data collection industry."
About QUANTUM DEVELOPMENT- QuantumDigitalDevelopment.com – Quantum Digital Development is an internet incubator that internally researches, develops & launches automated, multi-lingual internet based companies in the United States, Latin America & Brazil. Using a uniquely structured management team in conjunction with existing resources, the company analyzes successful Internet business models and cost-effectively launches in established & new markets. Quantum Development develops automated digital companies by combining team, concept, resources, technology, and capital. The company efficiently develops low-cost multi-continent & multi-lingual automated Internet businesses using its internal resources including web engineering, web design, content generation, Internet marketing, digital media buyers, CRM technology, business intelligence, and multi-lingual operational offices in Miami, Florida.