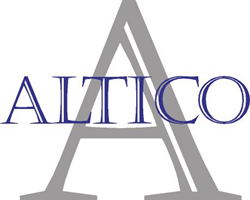 Our membership in CRMUG is a critical part of our education and training program in 2015
Marlborough, MA (PRWEB) January 20, 2015
Altico Advisors (http://www.AlticoAdvisors.com) announced today that it has become a Premium Partner member of the prestigious Dynamics CRM User Group (CRMUG).
CRMUG is an independent group of Microsoft Dynamics CRM software users, partners, industry experts and representatives of Microsoft Corp. CRMUG is recognized by Microsoft as the official user group for its Dynamics CRM business software. Altico Advisors' participation in CRMUG demonstrates its commitment to the Microsoft Dynamics CRM community and provides the organization with new ways to share its expertise.
"Our membership in CRMUG is a critical part of our education and training program in 2015," said Mike Kean, President. "We're excited to share both our Microsoft Dynamics CRM and our Microsoft Dynamics GP experience and expertise with other Dynamics partners. Our CRMUG membership will help our team and our clients thrive by taking full advantage of the vast array of benefits Dynamics CRM provides."
"Our Premium Partner members are an integral part of the CRMUG community. They bring innovative solutions, strategies and expertise to the group, which is of immense value to our members," said Tony Stein, CRMUG Director. "CRMUG will work hand in hand with Altico Advisors to increase the value of the community by offering Dynamics CRM users many useful benefits. We're pleased to welcome Altico Advisors, and we look forward to their contributions to CRMUG."
ABOUT ALTICO ADVISORS
Headquartered in Massachusetts, Altico Advisors implements and supports business, financial, and customer management software solutions for mid-market enterprises, primarily throughout New England. Altico is a Microsoft Gold Partner and NetSuite Solution Provider specializing in Microsoft Dynamics and NetSuite for ERP, CRM, integration services, and Business Intelligence (BI) for manufacturers, distributors, software development companies, and service organizations. Altico also provides a wide variety of advisory services - outsourced financial services, business and IT strategy alignment, software selection, and business analytics. http://www.AlticoAdvisors.com
ABOUT CRMUG
The Dynamics CRM User Group (CRMUG) is an independent, user-driven organization that helps individuals and company members maximize the value they receive from Microsoft Dynamics CRM. Members learn, network and share expertise through educational events, webinars, training courses, virtual collaborative meetings, regional networking opportunities and a vibrant online community. Established in 2008, CRMUG is approximately 4,000 organizations strong, and dedicated to creating deep, intimate learning opportunities for our members.